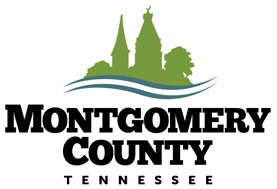 Clarksville, TN – Montgomery County Government is proud to welcome Holly Hoechstenbach as the newest addition to their staff. Holly will take over the duties as Communications Director/Public Information Officer for Montgomery County Government.
Holly brings with her intensive knowledge in Communications, Journalism, Marketing, Broadcasting and Public Relations. Holly earned her M.A. in Communications/Promotions from Lindenwood University in St. Charles, Missouri.
Originally from St. Louis, having spent time working for the Leaf Chronicle in 2012 as a multi-media reporter, Holly is excited to take on her new role in Montgomery County government and be back in our thriving community.
"I am thrilled to be a part of the Montgomery County Government team," Holly said. "It's exciting to be back in Clarksville and to have the opportunity to help this growing community in any way I can."
Montgomery County Mayor Jim Durrett states, "We are very pleased to welcome Holly to our team. With her positive attitude, energy, determination, diverse skill sets, and strong communication background, we know she will be a great asset to Montgomery County."
The Montgomery County Communications Department is responsible for the distribution of information to the citizens of Montgomery County regarding County Government services and activities. This includes the use of web, interaction with media outlets and public speaking engagements.
This department serves as the liaison between county departments and the public as well as the media. It is responsible for the promotion and coordination of County events and public activities sponsored by the County, while also serving as liaison for the County in public activities.
You can find out more about Montgomery County Government at www.mcgtn.org
Sections
News
Topics
Clarksville TN, Jim Durrett, Montgomery County, Montgomery County Government, Montgomery County Mayor, St. Louis MO, The Leaf Chronicle