Natural recreation area envisioned in heart of the Clarksville
Clarksville, TN – Clarksville Mayor Kim McMillan's 2018 budget, approved Monday by the Clarksville City Council, includes $450,000 to acquire a unique tract of land in the heart of Clarksville to be preserved as an Urban Wilderness.
The Clarksville Urban Wilderness would be on rugged land that lies between Madison Street and the Red River off of Tanglewood Drive. It includes dense vegetation, steep ravines, primitive trails, and a stream with a waterfall.
"The whole idea of an Urban Wilderness is to preserve and protect this unique asset," Mayor McMillan said Tuesday. "The first step is bringing the land into City ownership. Then it will become part of our Parks & Recreation master planning process, which will identify specific uses and where to provide access points and parking."
Prior to the budget vote Monday, some residents contacted Mayor McMillan and City Council members with questions and concerns about how the Wilderness might be used and developed. A few complained that after word spread of the Urban Wilderness plan, visitors began parking in their neighborhood and trespassing onto the Wilderness property to take a look.
McMillan stressed Tuesday that the land is still private property, and no one should trespass onto the property. Meanwhile, she plans to organize a community meeting with residents of neighborhoods near the Wilderness to discuss the project and timeline.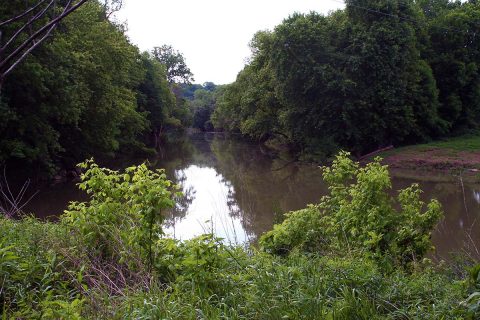 "We're at the starting point in this process, and the land probably won't be ready for public use for several years," Mayor McMillan said. "In our master planning, we will engage the community in a discussion of where to locate parking and access and how to best use the Wilderness."
The City envisions connecting the natural area to its system of Greenways and Blueways river access points, and focusing on passive recreational uses, stressing low impact development and preservation of the natural setting. Ultimately, the Wilderness could have only a system of multi-use trails that meander through forested hillsides, across fields of wildflowers, and along rock formations and the riverbank.
The City of Clarksville will begin purchase discussions with the owner of more than 60 acres that make up the bulk of the Urban Wilderness tract, and is researching the various other parcels that could be added.