Nashville, TN – The Tennessee Wildlife Resources Agency Fisheries Division has completed its latest draft of its Statewide Trout Management Plan. The plan is ready for review on the TWRA website in the "For Anglers" section.
The scope of this plan is to provide guidance for the conservation and management of Tennessee's cold water resources on a statewide level and not to address the needs of any specific body of water.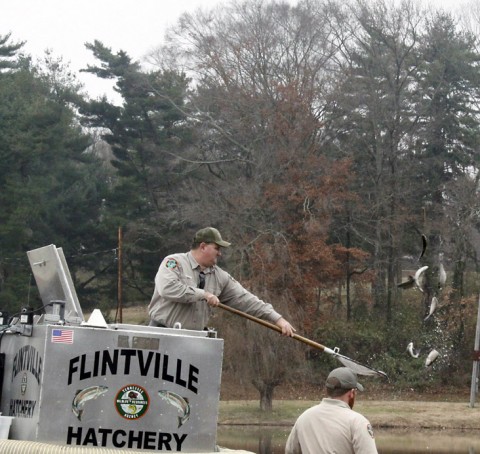 The public is asked to provide comments on the Statewide Trout Management Plan.
To provide comments, email TWRA at or write to the TWRA Fisheries Division, P.O. Box 40747, Nashville, TN 37204.
Trout Management Plan Draft