Clarksville, TN – On Saturday, July 15th, 2017, the folks at Chick-Fil-A, Madison Street, hosted the Clarksville Police Department's third "Coffee with a Cop". It may have been raining outside but spirits were high and dry inside.
There was a lot of interaction between the officers and the guests that joined the officers. There were some future police officers who may join us in about 16 years. One young man was already geared up to join S.W.A.T.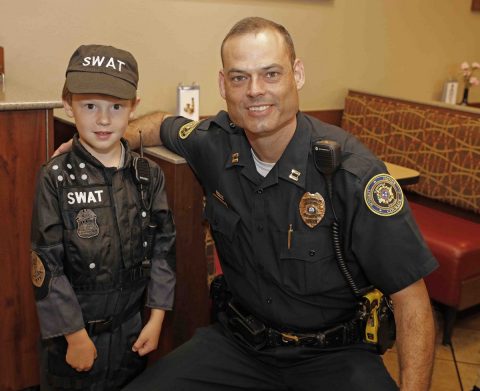 Thanks to Chick-Fil-A for hosting and to the members of our community who took out time from their busy lives to come see us.
CPD will announce the date, time, and location for the next "Coffee with a Cop" in the near future.
Photos