Clarksville-Montgomery County has the cheapest Gas Prices in Tennessee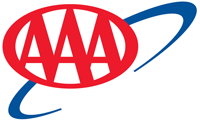 Tampa, FL – Gas prices have been on a rollercoaster ride this summer. After rising in the spring, then taking a nosedive last month, pump prices are climbing once again, only to setup for another plunge in the fall.
The average price for gasoline in Tennessee rose 3 cents during the past week. The state average on Sunday was $2.05. Motorists using the AAA Mobile App are finding prices between $1.90 and $2.30.
Fewer than half (43%) of gas stations in Tennessee are selling regular unleaded for less than $2.00 a gallon.
So far this year, the price of regular unleaded averaged $2.08 in Tennessee; 20 cents more than the same period last year.
"Consumers saw a sudden swing at the pump last week, as summer demand soars and crude inventories declined," said Mark Jenkins, AAA – The Auto Club Group. "Gas prices should trend higher through the second half of the summer, and could challenge this year's high of $2.18 before it's all over. Fortunately, gas prices will drop after Labor Day, as demand weakens and refiners switch to winter-blend gasoline."
Futures Prices Rise on Declining Crude/Gasoline Inventories
The price of crude oil rose to its highest daily settlement in 6 weeks (47.12 per barrel). The price-hike followed EIA's weekly supply report, showing a larger-than-expected decline in crude oil supplies. Crude slipped lower by the end of the week, settling at $45.77, after concerns emerged about OPEC's rising production for the month of July.
Petro-Logistics, a company that tracks OPEC's supply and output, forecasts OPEC production to grow by 145,000 barrels per day. Moreover, the Energy Information Administration's latest report showed that although crude oil inventories declined by 4.4 million bbl, when compared with the five-year average, the surplus still stands at well over 75 million bbl.
High inventories have placed a spotlight on OPEC's production growth, especially with its reduced output agreement in place through March 2018. All eyes will be on the OPEC and non-OPEC committee meeting on July 24th in St. Petersburg, Russia, where the status of the agreement will be discussed to see if the cartel takes additional steps to deepen the agreement's impact on the market.
Gas Price Tools for Reporters/Consumers
Highs and Lows of 2017*
The highest national average price for gasoline, so far this year was $2.42 on April 21st; the lowest was $2.23 on July 5th.
The highest average price in Tennessee, so far this year, was $2.18 on April 20th; the lowest was $1.99 on July 5th.
Regional Gas Prices
Tennessee gas prices averaged $2.05 on Sunday. The state average is 3 cents more than a week ago and 11 cents more than last year.
The most expensive gas price averages in Tennessee are in Memphis ($2.12), Nashville ($2.06), and Johnson City-Kingsport-Bristol ($2.04)
The least expensive gas price averages in Tennessee are in Clarksville-Hopkinsville ($1.99), Chattanooga ($2.00), and Knoxville ($2.01)
Current and Past Prices Averages
(Regular Unleaded Gasoline)
Sunday
Saturday
Week Ago
Month Ago
One Year Ago
Highest Price on Record
National
$2.283
$2.283
$2.253
$2.276
$2.170
$4.114 (7/17/2008)
Florida
$2.206
$2.206
$2.134
$2.227
$2.122
$4.079 (7/17/2008)
Georgia
$2.177
$2.175
$2.150
$2.132
$2.014
$4.164 (9/15/2008)
Tennessee
$2.052
$2.052
$2.024
$2.030
$1.937
$4.118 (9/15/2008)

Click here

to view current gasoline price averages
Gas Price Survey Methodology
AAA updates fuel price averages daily at www.GasPrices.AAA.com. Every day up to 120,000 stations are surveyed based on credit card swipes and direct feeds in cooperation with the Oil Price Information Service (OPIS) and Wright Express for unmatched statistical reliability. All average retail prices in this report are for a gallon of regular, unleaded gasoline.
About The Auto Club Group
The Auto Club Group (ACG) is the second largest AAA club in North America. ACG and its affiliates provide membership, insurance, financial services and travel offerings to over 9 million members across eleven states and two U.S. territories including Florida, Georgia, Iowa, Michigan, Nebraska, North Dakota, Tennessee, Wisconsin, Puerto Rico and the U.S. Virgin Islands; most of Illinois and Minnesota; and a portion of Indiana.
ACG belongs to the national AAA federation with more than 57 million members in the United States and Canada and whose mission includes protecting and advancing freedom of mobility and improving traffic safety. Motorists can map a route, identify gas prices, find discounts, book a hotel, and access AAA roadside assistance with the AAA Mobile app for iPhone, iPad and Android.
Learn more at AAA.com/mobile. AAA clubs can be visited on the Internet at AAA.com.