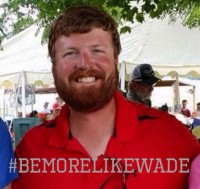 Cunningham, TN – The 3rd annual Be More Like Wade Scholarship 5K Run/Walk/Crawl, in honor of Wade Morgan, was held Saturday, July 29th, 2017 at the Montgomery Central High School. Registration began at 8:00am and the race started at 8:30am.
It was just perfect weather for the event. Partly sunny with a slight breeze that kept everyone cool.
"Compared to the weather we have had just over the last couple of days, this weather is exactly what we prayed for," stated Jessica Morgan, sister-in-law of Wade Morgan.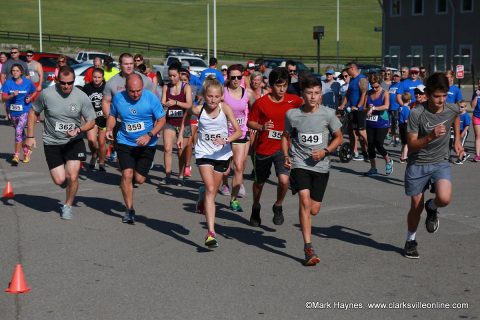 All proceeds go into a scholarship fund which will be given to a Montgomery Central Senior who demonstrates similar characteristics of #bemorelikewade. He exemplified the true meaning of a genuine person by being a selfless individual and always having an optimistic outlook on life.
Wade Morgan died on March 3rd, 2015. He was a Montgomery Central High School graduate from the class of 2002. Wade was Mr. Central in 2002 and also the president of Central Civitan at the time of his death.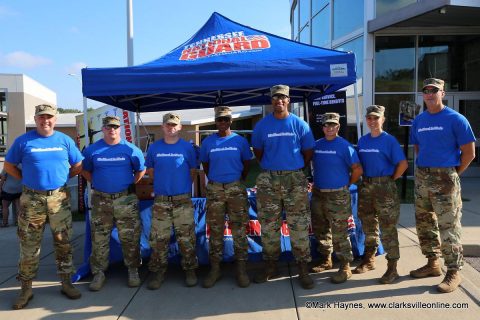 By creating this event the organizers hope Wade's memory will live on and more people will #bemorelikewade. As a result of this run, we will be awarding multiple $1000.00 scholarships to graduating seniors at Montgomery Central High School who portray characteristics of Wade Morgan.
This year eight $1000.00 scholarships were awarded. Recipients were Lane Coutter, Levi Grubb, Chloe Harp, Tyler Hill, Jacob Hite, Sarah Kolbe, Miles Wilbur and Lucas Wilson.
There were 125 people preregistered for the event. By the time the race started, 158 were registered.
The race began in the front of the high school and continued for three laps for a total of 5k. Multiple water stations were along the route. The Tennessee National Guard was on hand volunteering at the water station and handing out bananas to those completing the race.
"I think everything today went great. I was expecting around 125 people based on the preregistered and we surpassed that. We had already raised $11,000 as of last week without counting up the totals today," said Morgan.
Mason Woodrick was the first across the line in the men's category. Brianna Burgess came in first for the women.
#bemorelikewade Winner's for 2017
Men's Category

Name
Time
Mason Woodrick
20:26
Ben Burgess
21:06
Jack Martin
22:12
Women's Category
Name
Time
Brianna Burgess
21:32
Jamie Luton
26:12
Nicki Sauls
26:50
"I want to thank all of our sponsors and volunteers, to Montgomery Central High School for letting us use the facility and the school grounds and for all of those that just support us each. This is not done by one person, it takes everybody," Morgan stated.
We are thankful for all our sponsors this year which include:
Platinum
David and Barbara Morgan, CEMC, Central Civitan
Gold
Cumberland Bank and Trust, Morgan Inc., Fastener South Corporation
Silver
John 15:13, J & J Remodeling and Repair, Cumberland Surgical Arts PLLC, Baggett Heating and Cooling, Royal Cleaners, Lanier Land and Landscaping, Hall Construction LLC, Morgan Parking Crew
Bronze
J & J Farms, McIntosh Rental Company, StorAlot, Margaret West, Baggett Carpet Services, Wyatt's Body Shop, Marks Shell and Maness, The Scott Family, Reynolds Plumbing, Dabbs Midsouth Internet, Pine Bluff Materials Co.,Krueckeburg LLC, Suncrest Home Health, United 4 Peyton, In Honor of Briley and Colten Morgan
---
A special thank you to Hilltop Supermarket, Ledbetter Signs, Cunningham Volunteer Fire Department, Clarksville Buddy Ball and the Tennessee National Guard.
Photo Gallery