APSU Sports Information

Murray, KY – Another low round moved Austin Peay State University men's golf one spot up the leaderboard and into the top-five at the 2017 MSU Invitational, Tuesday, at Miller Memorial Golf Course.
In fact, the Governors final-round 283 was Tuesday's lowest team score, two shots clear of Murray State and Morehead State.
«Read the rest of this article»

Clarksville, TN – As time allows, the Clarksville Police Department is going to try and put out some of the scams that they receive daily. CPD knows there are an unlimited amounts of scams, but they are going to try and put out the ones where people have actually suffered a loss.
Scam- Secret Shopper- Victim receives an email about becoming a secret shopper and a packet with instructions on fees, commissions, what do, etc.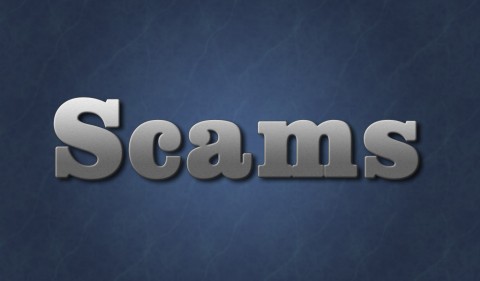 «Read the rest of this article»
APSU Sports Information

Batavia, OH – A rain-delayed final round conspired to add some strokes to Austin Peay State University women's golf team's final score, but the Governors grinded to a third-place finish in their fall opener at the NKU Fall Classic.
Austin Peay's final-round 308 gave the Govs a 921 (311-302-308) for the 54-hole event, leaving them three shots behind runner-up Oakland. UNC Asheville (305-301-308=914) won by four strokes, with Dayton (305-302-316=923) and Morehead State (321-313-313=947) rounding out the top-five.
«Read the rest of this article»
"The Rotary Field of Dreams" for Special Needs Families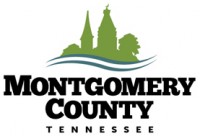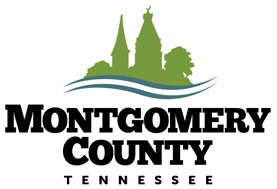 Montgomery County, TN – In support of their Rotary International Community Service Project, the three Rotary Clubs of Clarksville provided their first donation of $323,000 for the construction of a specially designed, multi-purpose sports field that will support the county's special needs athletes, families and support networks.
"We are calling this Community Service Project The Rotary Field of Dreams", said David Davenport, President of the Sunrise Rotary Club.
«Read the rest of this article»
Clarksville, TN – Clarksville Fire Rescue presented its annual 9/11 Memorial Ceremony on Monday evening, September 11th, 2017 at the city's main fire station. A large crowd was present for the event, which marked the 16th anniversary of the terrorist attacks in 2001.
Guest speakers included Clarksville Fire Rescue Chief Michael Roberts, who paid tribute to all firefighters and first responders who lost their lives on 9/11, and Clarksville Mayor Kim McMillan.
«Read the rest of this article»

Clarksville, TN – On September 11th, 2017 around 9:25am, Clarksville Police report an unfortunate sequence of events led to an accidental discharge of firearm inside of a Madison Street restaurant.
Based on witness accounts, a man in his 70s entered the restaurant, was going to sit down on a stool, dropped a cloth bag which was in his hand to the floor, at which time, a distinct popping sound was heard.
«Read the rest of this article»

Clarksville, TN – On September 4th, 2017, Clarksville Police responded to a shooting on Carter Road. They found a 28 year old male lying partially in the roadway who had been shot. He was Lifeflighted to the hospital, underwent surgery and is now in stable condition.
On September 12th, 2017 around 2:55am, Quantavious Golliday was booked into Montgomery County Jail and charged with Two Counts of Aggravated Assault and Simple Possession. His bond was set at $170,000.
«Read the rest of this article»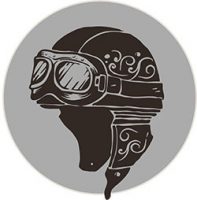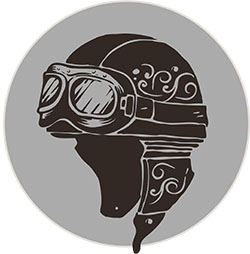 Central Kentucky – On a recent trip to Northern Kentucky, I decided to take a quick "ride through" of Mammoth Cave National Park. I had passed by it several times on previous trips, but had never ventured off to see it first hand. If you're a biker, (and you probably are) you HAVE to ride this magnificent park.
Mammoth Cave National Park is located just of Interstate 65 at exit 48, (the Park City exit), that turns onto Ky-255. It turns into Park City Road that joins Mammoth Cave Parkway.
The park is a U.S National Park that encompasses portions of Mammoth Cave, which is the longest cave system in the world. The park's 52,830 acres are located in Edmonson County Kentucky and is centered on the Green River.
«Read the rest of this article»

Clarksville, TN – On September 14th and 15th, 2017, the Austin Peay State University Board of Trustees will host its fall meetings on the APSU campus.
The Board's Business and Finance Committee, Academic Policies and Programs/Student Life Committee, Audit Committee and Executive Committee will meet at 1:30pm that Thursday, and the full Board will meet at 9:00am on Friday, September 15th.
«Read the rest of this article»
Written by Rob Gutro
NASA's Goddard Space Flight Center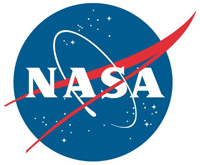 Greenbelt, MD – NASA-NOAA's Suomi NPP satellite captured night-time look at Hurricane Irma as it weakened to a large tropical storm and the GOES East satellite provided a daytime view as the large storm continued moving north over Florida.
Irma made landfall twice on September 10th, 2017, first in the Florida Keys and then near Naples. The storm has now been downgraded to a tropical storm but could still cause significant impacts over Georgia and Alabama. NASA's Marshall Space Flight Center in Huntsville, Alabama was under a Tropical Storm Watch on September 11th.
«Read the rest of this article»