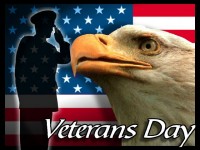 Clarksville, TN – A Welcome Home Veterans celebration has been taking place in Clarksville since September 13th, beginning with the arrival of the American Veterans Traveling Tribute Wall at Appleton Harley Davidson.
More than two dozen events at venues throughout the city included a reception at Old Glory Distilling Co., a screening of Ken Burns' new documentary "The Vietnam War", and a Remembrance Ceremony at First Baptist Church featuring Cindy Stonebraker, whose father has been MIA since October 1968.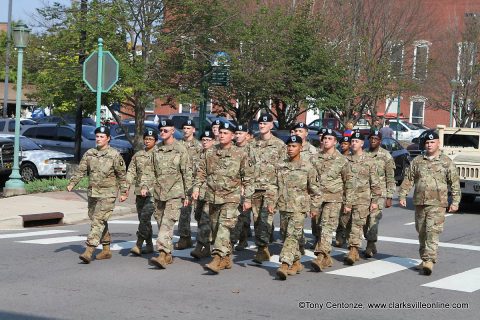 One of Saturday's culminating events was the Welcome Home Veterans Parade in downtown Clarksville. Hundreds gathered along the route which rounded the courthouse and continued down Commerce Street.
Organizer, Frances Manzilla said more than 50 entrants signed up early, but an additional 20 or so joined late, making for an impressive parade. Representatives from every war and conflict dating back to WW II participated and/or watched the parade.
Saturday's patriotic display included active members of the 101st Airborne, Veterans groups, JROTC teams from the community and much more. Clarksville Mayor Kim McMillan and Montgomery County Mayor Jim Durrett led the parade along with Grand Marshall Bill Robinson.
After the parade, many proceeded to Beachaven Vineyards and Winery where the American Veterans Traveling Tribute Wall, and the Field of Honor Tribute were on display. A complimentary picnic lunch was served as well.
Welcome Home Veterans Parade Photos
American Veterans Traveling Tribute Wall Photos