Anaheim, CA – Heat-not-burn devices may eliminate users' exposure to tobacco smoke, but the vapor they produce has the same negative impact on blood vessel function as smoking, according to a preliminary animal study presented at the American Heart Association's Scientific Sessions 2017, a premier global exchange of the latest advances in cardiovascular science for researchers and clinicians.
Heat-not-burn products are not new, but have been recently updated and test marketed in several countries outside the United States with greater success.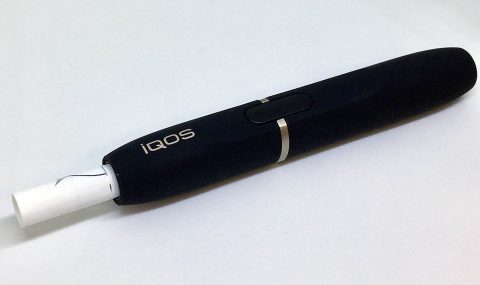 Despite tobacco industry claims of heat-not-burn products being less harmful than regular cigarettes, the health effects of the devices are still unproven, according to researchers.
Heat-not-burn devices raise the temperature of tobacco enough to release nicotine-containing vapor but not enough to burn, avoiding smoke exposure.
To test the devices' ability to reduce harm, researchers assessed whether exposure to the vapor affects the ability of rats' blood vessels to widen when there is increased blood flow – a measure of blood vessel health that is impaired with exposure to smoke from cigarettes, small cigars and marijuana.
Researchers found:
After ten 15-second exposures over five minutes to the vapor from iQOS, a heat-not-burn device that has been test-marketed in several countries, blood vessel function decreased by 58 percent.
Similarly, after ten 5-second exposures over five minutes to iQOS vapor, blood vessel function decreased by a similar amount, 60 percent.
The reduction was comparable to that induced by cigarette smoke (57 percent for the 15-second exposures, 62 percent for the 5-second exposures).
Exposure to clean air had no impact on blood vessel dilation.
The amount of nicotine in the rats' blood after exposure to cigarette smoke was similar to the amount in blood after humans have smoked one cigarette, confirming that the exposure conditions were relevant to the real world. However, the amount of nicotine in the blood after exposure to iQOS vapor was substantially higher (70.3 nanogram/milliliter for iQOS, 15.0 nanogram/milliliter for cigarettes).
Using heat-not-burn products may not avoid the adverse cardiovascular effects of smoking cigarettes.
The research was conducted by Pooneh Nabavizadeh, M.D. in a group led by Matthew L. Springer, Ph.D. Other contributors were Jiangtao Liu, M.D., Sharina Ibrahim, B.Sc. and Ronak Derakhshandeh, M.S.
The study was funded by the National Heart, Lung, and Blood Institute at the National Institutes of Health and the U.S. Food and Drug Administration Center for Tobacco Products. The content is solely the responsibility of the authors and does not necessarily represent the official views of the NIH or the FDA.
Additional Resources:
For more news at AHA Scientific Sessions 2017, follow us on Twitter @HeartNews #AHA17.
Statements and conclusions of study authors that are presented at American Heart Association scientific meetings are solely those of the study authors and do not necessarily reflect association policy or position. The association makes no representation or warranty as to their accuracy or reliability. The association receives funding primarily from individuals; foundations and corporations (including pharmaceutical, device manufacturers and other companies) also make donations and fund specific association programs and events.
The association has strict policies to prevent these relationships from influencing the science content. Revenues from pharmaceutical and device corporations are available at www.heart.org/corporatefunding.