Written by Sgt. Samantha Stoffregen
101st Airborne Division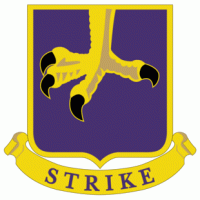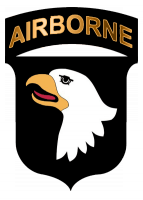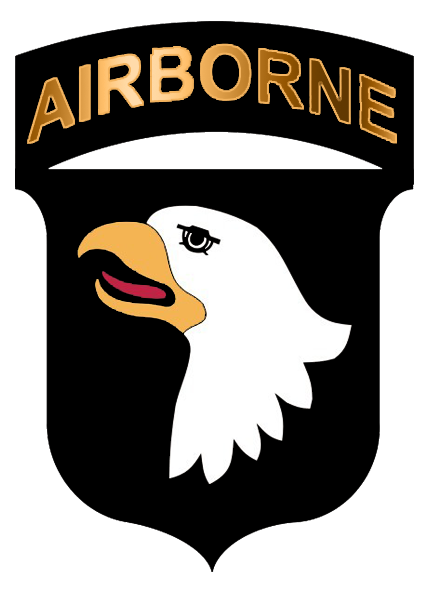 Fort Campbell, KY – These warriors assaulted through hills and trenches, conquering mud, rain and notional enemies, to achieve their objective.
"Our mission was to seize an enemy strong point," said Capt. Nathanial Goldsmith, A Co commander, 2nd Battalion, 502nd Infantry Regiment, 2nd Brigade Combat Team, 101st Airborne Division (Air Assault). "Which consisted of a trench and several reinforcements in the form of motorized enemy vehicles and mechanized enemy recon forces."
The mission challenged Goldsmith to integrate a heavy weapons platoon, two light infantry rifle platoons, field artillery, battalion mortars and notional Army attack aviation and information collection assets.
"The mission today was not just to seize the objective, but to get practice at echeloning fires, both on the indirect fire side and the direct fire side," Goldsmith said.
Soldiers moved from the start point more than three kilometers via trucks, then dismounted to move on foot to their various objectives and seize the enemy trenches through fire and maneuver.
"My role today was to control the breach operations into the trench to allow freedom of maneuver for the entire company to get in there and seize the foothold," said Staff Sgt. Tyler Kennedy, platoon sergeant with 1st Platoon, A Co. "This allows our other forces to get in and do what they need to do."
Kennedy explained that his platoon was a key piece in the entire mission, because they allowed freedom of maneuver on to the trench to seize that key terrain and continue to fight.
"My platoon did extremely well," Kennedy said. "They stayed very flexible, did everything I asked."
Kennedy said he has several junior leaders that aren't experienced as squad leaders in these types of operations, so he put a lot of pressure on them, during the exercise, to see what they could handle. He wasn't disappointed with their performance, saying his Soldiers did better than some staff sergeants he's seen work.
"This training is extremely important," Kennedy said. "As an 11B [infantryman], we go to austere environments all the time, often times where we are away from civilization for up to 30 days at a time… so two days of this hard, cold, wet training pales in comparison to what we do overseas."
The platoon sergeant said the most challenging part of the live fire exercise was the utilization of all the different assets; knowing when it was good for him to allow engineers to push up and do their breach, when he needed to push his squads in, etc.
"That was the biggest take away from this training for me, taking a step back, waiting and letting my company commander access the fight, set the conditions, then push me forward and let me do what I need to do," Kennedy said.
Goldsmith said he felt the training event went very well and that his Soldiers accomplished what they set out to do.
"We redeployed from Iraq in January of this year, so it's not been very long since we transitioned from a very different mission," Goldsmith said. "The Soldiers have trained hard, we started at the team level and worked with squads and platoons. We're fully into the company phase now and looking forward to transitioning to the battalion and brigade level next week."
The "Strike" brigade will head to Fort Polk, LA. in the spring of 2018 for a rotation at the Joint Readiness Training Center.
Photo Gallery