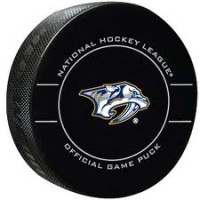 Clarksville, TN – The Nashville Predators had to fight from behind to force overtime with the Toronto Maple Leafs tonight to salvage a point, but fell to the Leafs in a shootout, 3-2.
Maple Leafs goalie Frederik Andersen made 44 saves on the night and single handedly won the game for Toronto. Nashville goalie Pekka Rinne saw his eight game win streak come to an end with the loss.
Toronto opened the scoring on a James Van Riemsdyk goal at 16:04 of the first period when he scored on a "one timer" that deflected off of Predators defenseman Alexei Emelin. Connor Brown provided the assist for Van Riemsdyk.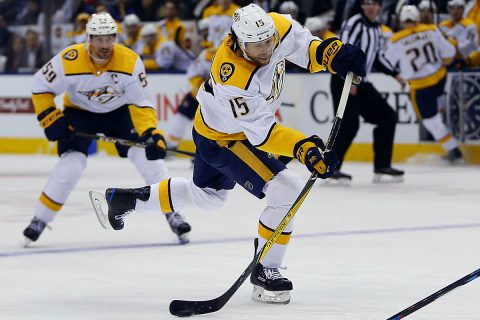 Toronto then went up 2-0, scoring a shorthanded goal at 9:38 of the second period, as Kasperi Kapanen broke free of Nashville's Craig Smith and split the middle of Pekka Rinne's legs for the score.
Nashville managed to cut the lead in half at 18:10 of the second when Colton Sissons found a rebound off of Frederik Andersen for the score. He picked up the shot after Pontus Aberg attempted a slap shot on goal from the slot.
Viktor Arvidsson took little time into the third period tying the game just twenty five seconds into the period taking his own rebound for the score.
The overtime period produced more excitement than goals as each team had golden opportunities to win the contest, but the stellar play of each goaltender forced a shootout.
It took seven rounds of the shootout to determine a winner as Van Riemsdyk scored the game winner, thus ending Rinne's win streak.
This is the first of a two game "back to back" for the Predators who will travel to Ottawa tomorrow night. Game time is 6:30pm CT.