#19 Tennessee Vols vs. Florida Gators
Wednesday, February 21st, 2018 | 8:00pm CT
Knoxville, TN | Thompson-Boling Arena | TV: ESPN2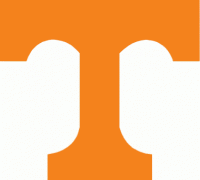 Knoxville, TN – With the regular season nearing its end, No. 19 Tennessee is set to face the Florida Gators at Thompson-Boling Arena in a huge matchup on Wednesday night. The game tips at 8:00pm CT and will be televised live on ESPN2 and streamed online via WatchESPN.
The Volunteers (19-7, 9-5 SEC) have just four games left and each one is equally as important when it comes to a top-four seeding for the SEC Tournament in two weeks. UT currently sits in second place, one game ahead of a four-way tie for third place, including the Gators. While its toughest games are out of the way, the league is as deep as it has ever been, so Tennessee will have its hands full down the final stretch to secure the valuable double-bye.
Head coach Rick Barnes has challenged Grant Williams to step up when it matters most. The sophomore forward is UT's leading scorer on the season with 15.7 ppg and is also averaging 5.9 rpg, 1.8 apg and 1.4 spg.
Junior Admiral Schofield is another player that the Vols will need to rely on for both ends of the floor. Schofield leads the team in rebounding (6.1 rpg) and steals (29) and is second in scoring (12.2 ppg).
Florida (17-10, 8-6 SEC) boasts wins away from home against Cincinnati, Gonzaga, Kentucky, Missouri, Stanford and Texas A&M this year. Junior guard Jalen Hudson is the Gators' top scorer, averaging 14.9 ppg on 45 percent shooting to go along with 4.1 rpg.
Florida picked up a huge addition in the offseason with graduate transfer Egor Koulechov from Rice. He's the only player to start all 27 games for UF this season and is posting 14.2 ppg and a team-leading 6.9 rpg. The Gators enter Wednesday's contest on a two-game skid, most recently falling at Vanderbilt, 71-68, on Saturday.
After Wednesday's matchup, UT has back-to-back road games against Ole Miss (February 24th) and Mississippi State (February 27th) before returning home for a rematch with Georgia to conclude the regular season. Saturday's game in Oxford will tip at 12:00pm CT and will be televised on SEC Network.
The Series
Overall: UT leads, 73-57
In Knoxville: UT leads, 45-18
In Gainesville: UF leads, 35-25
Neutral Sites: UF leads, 4-3
Current Streak: UF has won one
Last Meeting: Florida won, 83-70, in Gainesville, 1/7/2017
Rick Barnes vs. Florida: 1-1
Rick Barnes vs. Mike White: Tied, 1-1
Right Now
The Vols are rated No. 15 in the NCAA RPI. Florida is No. 63.
Jordan Bone has 31 assists against only three turnovers over UT's last six games. His 2.94 assist/turnover ratio on the year ranks 17th in Division I.
Per KenPom, Tennessee rates ninth nationally in defensive efficiency.
Tennessee ranks 31st nationally with 4.8 blocked shots per game. Tennessee ranks ninth nationally in average home attendance, having drawn 15,761 fans through 13 home games at Thompson-Boling Arena. Arkansas ranks just ahead of Tennessee with an average home attendance of 16,085.
A Win Would
Enable Tennessee to avoid its first losing streak since the first two games of SEC play (January 2nd-6th).
Give Tennessee its 25th 20-win season and its first since 2013-14, when the Vols finished with 24 victories and advanced to their seventh Sweet Sixteen.
Give Tennessee 20 regular-season victories for the first time since 2009-10 (23).
About the Florida Gators
In his third season at the helm, Mike White continues to keep Florida (17-10, 8-6 SEC) at a strong level on the court, as the Gators are tied for third in the SEC and sit at No. 63 in the latest RPI rankings.
In its non-conference slate, Florida boasts wins over Stanford and Gonzaga during the Phil Knight Invitational and a huge 66-60 win over Cincinnati, who is currently 11th in the RPI. UF opened league play by winning six of its first seven games, including road wins at Kentucky, Missouri and Texas A&M.
Junior guard Jalen Hudson is the Gators' top scorer, averaging 14.9 ppg on 45 percent shooting to go along with 4.1 rpg. Florida picked up a huge addition in the offseason with graduate transfer Egor Koulechov from Rice. He's the only player to start all 27 games for UF this season and is posting 14.2 ppg and a team-leading 6.9 rpg.
Florida's emotional leader and do-it-all guy is senior guard Chris Chiozza. The Memphis native averages 11.4 ppg, an SEC-leading 5.9 apg, 4.3 rpg and 1.9 spg, which ranks second in the SEC. His assist/turnover ratio (3.4) is the best in the league and ranks just ahead of UT's Jordan Bone.
Junior guard KeVaughn Allen (11.1 ppg) rounds out the double-digit scorers for UF and is one of the team's top 3-point shooters. Florida, which thrives off its 3-point shooting, is similar to Tennessee's team this year, as multiple players have the capability to go off on any given night.
The Gators enter Wednesday's contest on a two-game skid, most recently falling at Vanderbilt, 71-68, on Saturday. Despite a 20-point performance from forward Keith Stone, UF couldn't keep up with Vandy's 22-of-24 shooting from the charity stripe.
Last Meeting With Florida
Strong efforts from Admiral Schofield and Jordan Bowden weren't enough for Tennessee, as the Volunteers lost to 24th-ranked Florida, 83-70, in Gainesville on January 7th, 2017.
Schofield turned in his most complete performance of the season for Tennessee, finishing with 18 points and 10 rebounds for his first career double-double. He was joined in double figures by Bowden, who hit three 3-pointers en route to 15 points.
A back-and-forth contest for much of the way, Tennessee grabbed a 33-32 halftime lead after shooting 48 percent in a first half that featured eight lead changes. The Vols were boosted over the opening stanza by a strong defensive effort. UT held Florida to just 37.5 percent shooting while forcing nine Gator turnovers. Those takeaways translated into 15 points for Tennessee and the Vols also owned a 12-2 edge in fast-break points through the opening 20 minutes, contributing to the slim halftime lead.
The script flipped in the second half, however, as defensive stops became difficult to come by for the Vols. Florida shot 16-of-24 from the field after halftime, including a key second-half stretch that featured nine consecutive made field goals.
During a key, six-minute stretch in the second half, UF made nine straight field goals and grabbed a 56-52 lead with 11:20 remaining.
A couple free throws and a jumper from Schofield leveled things at 56-56, but a quick 10-3 spurt gave Florida some breathing room with just under seven minutes to play. UT whittled that deficit to three, 66-63, but timely 3-pointers from KeVaughn Allen (23 points) and efficient free-throw shooting allowed Florida to secure the win.
Memorable Vol Performances Against Florida
Austin "Red" Robbins had what may have been the best performance in UT history at the time with 35 points and 20 rebounds on February 7th, 1966, as UT routed Georgia 100-71 at old Armory-Fieldhouse in Knoxville.
Bernard King made 18 field goals at Georgia on Feb. 1, 1975. King had 42 points and 18 rebounds in that 105-69 Vol victory.
The 12,666 paying customers who packed UT's Stokely Athletics Center on Feb. 10, 1979, got their money's worth, as Ellenwood, GA, native Reggie Johnson totaled 36 points and 13 rebounds, playing every minute of a three-overtime thriller as UT topped Georgia 87-81. Terry Crosby also played all 55 minutes, adding 21 points
Future NBA Lottery Pick Marcus Haislip paced the Vols with 18 points and 11 rebounds, while Vincent Yarbrough added 17 points as UT outscored the 16th-ranked Dawgs 11-3 in overtime to take a 71-63 win in Knoxville on March 2nd, 2002.
Kevin Punter Jr. scored 26 points to lead Tennessee to its first signature win of the Rick Barnes era, as the Vols defeated Florida, 83-69, on January 6th, 2016, at Thompson-Boling Arena in Knoxville.
Despite a significant size disadvantage, the Vols won the rebounding battle, 49-40, and outscored the Gators in the paint, 32-24. The UT win halted UF's four-game win streak in the series.
Current Vols' Career Stats vs. Florida
In his two career games against Florida, Admiral Schofield averages 17.5 points and 9.0 rebounds while shooting .609 from the field.
In his lone previous game against Florida, Grant Williams was limited to just six points and one rebound before fouling out after just 24 minutes of action. That six-point showing ties for the third-lowest scoring output against an SEC opponent in his career.
Jordan Bowden, meanwhile, scored 15 points on 5-of-8 shooting (three 3-pointers) in 24 productive minutes during his lone previous appearance vs. the Gators.
Lanier Has Gator Connections
Tennessee associate head coach Rob Lanier was an assistant coach under Billy Donovan at Florida from 2007-11.
Lanier helped the Gators advance to postseason play every year while posting a 99-44 (.692) cumulative record.
In 2010-11, Florida won the SEC regular-season championship (13-3 record) and advanced all the way to the NCAA Elite Eight.
Notable Gators recruited and/or coached by Lanier include Marreese Speights, Chandler Parsons, Vernon Macklin and Bradley Beal.
Turner Prepped at IMG in Florida
Tennessee redshirt sophomore Lamonté Turner graduated from IMG Academy in Bradenton, Florida. Turner signed with UT out of IMG, which he attended in 2014-15.
Another IMG product connected to Wednesday's game is Florida freshman Isaiah Stokes (see note below).
Florida's Stokes No Stranger To Thompson-Boling Arena
Florida true freshman forward Isaiah Stokes (injured) is quite familiar with Thompson-Boling Arena, as his older brother, Jarnell Stokes, enjoyed a stellar three-year career with the Vols from 2011-14.
One of the most prolific offensive rebounders in UT history, Jarnell Stokes earned first-team All-SEC honors while helping lead Tennessee to the 2014 Sweet Sixteen. He was selected by the Utah Jazz in the second round of the 2014 NBA Draft and appeared in 28 career NBA games with the Memphis Grizzlies, Miami Heat and Denver Nuggets.
Jarnell Stokes is currently playing for the Zheziang Golden Bulls in China, averaging 25.0 points and 13.9 rebounds. One of his teammates is former Arkansas standout Sonny Weems.
Trending Now
In SEC play, Tennessee leads the league in assists per game (14.9) while ranking second in rebounding defense (33.6 rapg) and assist/turnover (1.3).
Sophomore point guard Jordan Bone leads the SEC with a 4.7 assist/turnover ratio during SEC play. He has a positive or even assist/turnover ratio in 13 of 14 conference games.
Over UT's last six games, Bone owns an 10.3 assist/turnover ratio (31 assists, three turnovers).
Sophomore guard Lamonté Turner has made 16 3-pointers over UT's last five games. Turner leads the SEC with a .932 (41-of-44) free-throw percentage during league play.
A testament to its depth, Tennessee does not have a single player ranked in the top 20 in the SEC in minutes played this season (overall or during league play).
Schofield's Transition To The Wing Has Been A Huge Success
After playing a frontcourt role his first two years at Tennessee, junior Admiral Schofield transitioned to the wing this season. One of the team's hardest workers who is constantly in the gym, the All-SEC candidate estimates that he takes an average of 350 shots daily.Schofield is the team's leading rebounder and second-leading scorer (overall and in SEC play). He has led the Vols in rebounding 11 times on the year.
Schofield's 45 made 3-pointers are the second-most on the team, and he's made multiple 3-pointers in 17 of UT's 26 games this season. With his next 3-pointer, Schofield will have matched his total number of long range makes from his first two years as a Vol (46).
He has a team-high 29 steals this season after totaling 21 in his two years as an underclassman.
Barnes' Team Post Solid RPIs
One reason that Rick Barnes' teams have reached the NCAA Tournament with such regularity is his ability to post outstanding year-end RPIs.
In his 17 seasons at Texas, Barnes' teams posted an average year-end RPI of 31.1 That includes five years in the top 10 and eight years in the top 20.
In Barnes' 30 previous seasons as a Division I head coach, his teams' average year-end RPI is 43.2. His club has finished with a sub-100 RPI just twice in the last 25 years.
Tennessee's current RPI is No. 15.