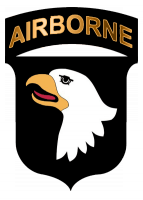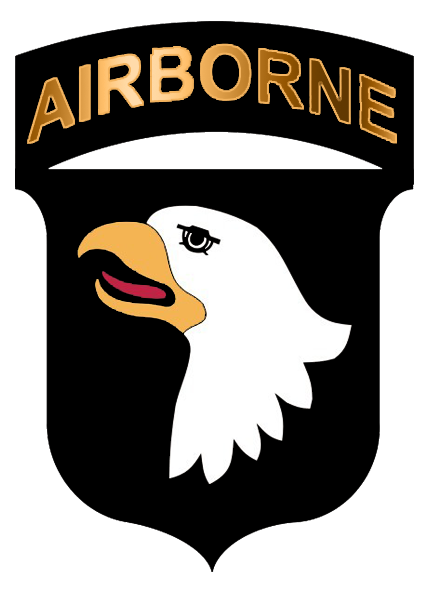 Fort Campbell, KY – Major General Andrew Poppas, 101st Airborne Division (Air Assault) commander and Command Sergeant Major Todd Sims, 101st Airborne Division senior enlisted leader, will case the division headquarters' colors, April 3rd, at McAuliffe Hall, in advance of the unit's next "Rendezvous with Destiny," a nine-month deployment to Afghanistan.
"The 101st Airborne Division (Air Assault) remains, as it did 75 years ago when it was forged during the maelstrom of World War II, ready to answer the call to fight and win our nation's wars," said Poppas, after the Department of the Army announced the Screaming Eagles' Spring deployment, January 10th. "We know the terrain, we know our partners and we know our mission."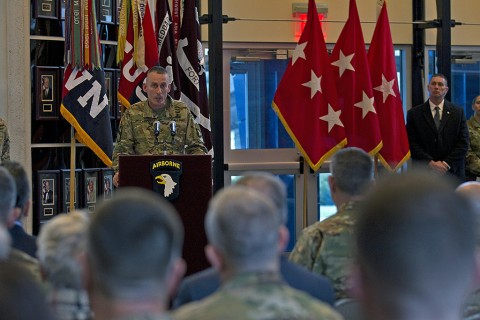 The 101st Airborne Division headquarters will replace the 3rd Infantry Division headquarters on its fourth deployment to Afghanistan in the last decade. Unlike the division's past deployments to the country, which were focused in the eastern region, the division will oversee NATO's train, advise and assist mission and U.S. counterterrorism operations nationwide.
Poppas will serve as both the U.S. Forces-Afghanistan deputy commanding general for operations and the Resolute Support deputy chief of staff for operations.
Resolute Support is a NATO-led mission that began January 1st, 2015, following the end of the NATO-led International Security Assistance Force mission, and the Afghan National Defense and Security Force's assumption of security nationwide.
Kentucky National Guardsmen assigned to the Main Command Post-Operational Detachment will join the 101st Airborne Division on its deployment. MCP-ODs result from a unique Department of Defense directive to support active duty units during training exercises and deployments. The Louisville-based unit also augmented the 101st Airborne Division staff during its recent Warfighter Exercise, February 5th-14th.
The colors casing ceremony is a traditional Army ceremony that symbolizes the movement of a unit to a new theater of operation. The division's last colors casing ceremony was February 25th, 2016, before a nine-month deployment to Iraq in support of Combined Joint Task Force-Operation Inherent Resolve.