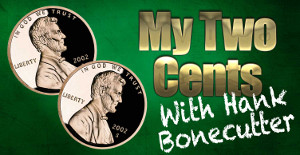 Clarksville, TN – The Stanley Cup Playoffs begin today. It's called "The Second Season."
For the Nashville Predators and their rabid fans, our quest for the Cup begins Thursday night, in Smashville. It's an EPIC time of the year for the NHL. For Nashville Predators fans, it's OFF THE CHARTS!
Last year, a group of wounded, ragtag, injured hockey players took their team to the Stanley Cup finals. We were NOT expected to be there. Injuries produced a lineup of virtual unknowns, who made a run for the Super Bowl of hockey.
THE Stanley Cup!
If they had pulled it off, it would have been one of the greatest sports stories ever.
As a season ticket holder, I've watched this franchise build a team AND a fan base that's come together as one. The Predators, their fans and the city of Nashville have elevated their game.
It's GO time!
We've bought into this team, both financially and physically. The players love their fans, and we love them back. Everybody has bought into a team that the so called "experts" said would never work.
"But hockey will never fly in Nashville" they said. "Southerners don't get it" they said. "I don't see it happening" they said.
WRONG!
During last year's playoff run, the crowd would already be at a fever pitch when they sang the National Anthem. Because the mystery over who would be singing from one night to the next, was the biggest mystery since "who shot J.R?"
When the likes of Carrie Underwood, Keith Urban, Trisha Yearwood, Little Big Town, or Faith Hill showed up, you couldn't hear yourself think, much less hear arena announcer Paul McAnn announce, 'Let's Play Hockayyyyyyy."
Thanks Paul!
Tennessee Titans players were at every game. Celebrities were everywhere. Recording artists, rock stars and wrestlers.
Decorated war heroes, wounded warriors, commanders of the fleet.
WELCOME TO SMASHVILLE!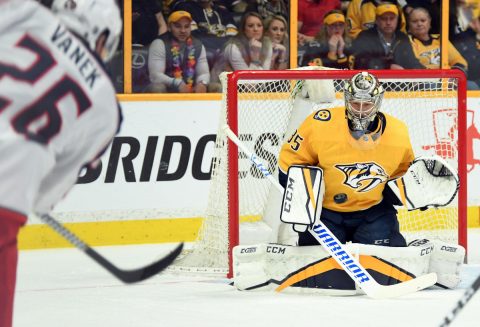 So now here we are. 2018. The Second Season.
This Nashville Predators team has kicked in the front door hollering, "HEY! HOLD MY BEER AND WATCH THIS!"
Central Division/Western Conference Champions. Winners of the Presidents Trophy for most points in a season. Individual accolades, personal records, franchise records, sold out tickets and the winningest General Manager in the HISTORY of the National Hockey League, David Poile.
The Anthem singers have been booked. The Broadway concerts have been planned. The Tootsies rooftop concerts have been scheduled.
There's not this feeling of "it's ours to lose," but there's a sense that something special is about to happen. .
This is gonna get real.