Topic: Vince Gill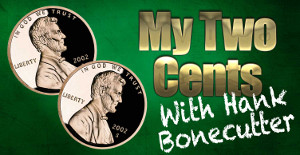 Clarksville, TN – The Stanley Cup Playoffs begin today. It's called "The Second Season."
For the Nashville Predators and their rabid fans, our quest for the Cup begins Thursday night, in Smashville. It's an EPIC time of the year for the NHL. For Nashville Predators fans, it's OFF THE CHARTS!
«Read the rest of this article»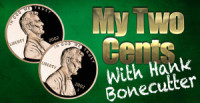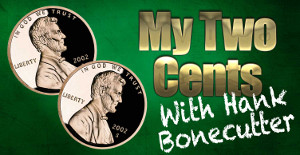 Clarksville, TN – The Nashville Predators hockey team is on the verge of winning the second round of the Stanley Cup playoffs and Predator's fans have TOTALLY lost it!
In a REALLY exciting way!
As a season ticket holder, I've endured the good and the bad from this team. As I've previously posted, this team looks unbeatable at times, and others, they look like they're just treading water. During this round of playoff hockey, they look invincible.
«Read the rest of this article»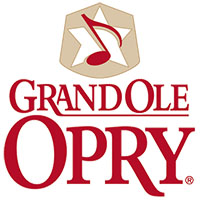 Nashville, TN – On Friday January 6th, 2017, Chris Janson headlined a Grand Ole Opry concert that featured both young and senior musicians. It was a bitter cold, snowy night in Nashville, Tennessee but that did not stop an almost capacity crowd from going to the Opry at the legendary Ryman Auditorium.
The Grand Ole Opry has a strong tradition of introducing up-and-coming artists on their famous radio show and stage. The Opry's four sets are a combination of well-established Opry members and next wave artists who are hoping to join that exclusive circle. Many of the newcomers commented on how they grew up listening to the now longest-running radio program and mentioning that it's a dream come true to play at the Opry.
«Read the rest of this article»
Nashville, TN – The National Hockey League brought their Fan Fair and All-Star Weekend to Nashville, Tennessee during the last four days of January. This city and league had been preparing for this much anticipated event for over fifteen months and expectations were high as the greatest show on ice descended on Music City.
"What an incredible setup, what an incredible beginning to All-Star Weekend," gushed NHL Commissioner Gary Bettman at the opening ceremonies on Thursday, January 28th, 2016. "The planning that the city of Nashville with the Predators and the local organizing committee and Bridgestone have done is nothing short of phenomenal. People are going to be thrilled to be part of this weekend."
«Read the rest of this article»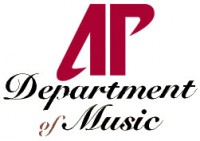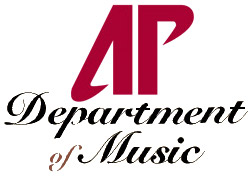 Clarksville, TN – Having fallen afoul of last month's wintery weather, Austin Peay State University's annual GuitarFest will now take place on April 13th and 14th in the Kimbrough Building's Gentry Auditorium.
On April 13th, multi-competition winner and APSU alumnus Gary Stewart will perform a recital of nineteenth century music for solo guitar. The April 14th concert will feature the Hanser-McClellan Duo in a performance of music for two guitars. Both evening concerts are at 7:30pm and are free and open to the public.
«Read the rest of this article»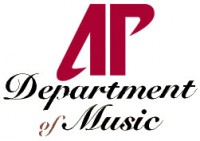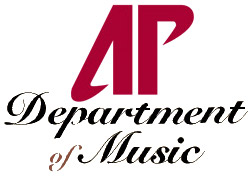 Clarksville, TN – Austin Peay State University and the Center of Excellence for the Creative Arts present the annual APSU GuitarFest, which will feature guest artist concerts, lectures and workshops.
The concerts take place on Monday, February 16th and Tuesday, February 17th at 7:30pm in the Music/Mass Communication Building's Mabry Concert Hall and are free and open to the public.
«Read the rest of this article»


Clarksville, TN – Nashville artist Anthony Scarlati brings his latest works to the Customs House as part of the museum's Season of Equine. A native of Chicago, Anthony has spent more than twenty years working in the entertainment, sports and equine industries.
Published photo credits include numerous entertainment, equine and special interest publications along with editorial portraits spanning across all genres of music.
«Read the rest of this article»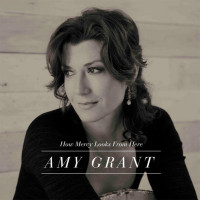 Nashville, TN – On May 10th, Amy Grant will release her first full-length studio album in ten years. "How Mercy Looks From Here" which was produced by Marshall Altman (Natasha Bedingfield, Matt Nathanson).
In the video show here, Amy talks about her new album that she has dedicated to her mother who died in 2011.
Her mom's request was to "Sing something that matters."
«Read the rest of this article»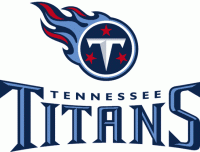 Nashville, TN – The Tennessee Titans on Sunday welcome three-time Grammy Award winning blues musician, Keb Mo to perform pregame on the Titans party stage  at LP Field.
A singer, guitarist and songwriter, Keb Mo has been making critically acclaimed albums since 1994 and worked with notable talent such as India.Arie, Amy Grant, Vince Gill, James Taylor, The Dixie Chicks, Natalie Cole, Willie Nelson, Robert Cray and Herbie Hancock, to name a few. In addition, his songs have been covered by greats like Buddy Guy, Joe Cocker, Robert Palmer, BB King and Wynonna.
«Read the rest of this article»
Austin Peay State University
Clarksville, TN – Here are a few things that David Steinquest, Austin Peay State University professor of music, enjoys: the holidays, the APSU Percussion Ensemble, music by James Taylor and Dave Barnes and relaxed gatherings with friends.
At 7:30pm on December 7th, he's bringing all these elements together for a special holiday concert, "My Favorite Things," at the APSU Music/Mass Communication Building's Mabry Concert Hall. «Read the rest of this article»