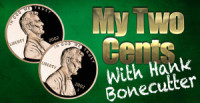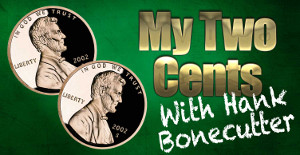 Clarksville, TN – The Nashville Predators hockey team is on the verge of winning the second round of the Stanley Cup playoffs and Predator's fans have TOTALLY lost it!
In a REALLY exciting way!
As a season ticket holder, I've endured the good and the bad from this team. As I've previously posted, this team looks unbeatable at times, and others, they look like they're just treading water. During this round of playoff hockey, they look invincible.
After putting the Stanley Cup Champion Chicago Blackhawks away in four quick games, they've moved on to the St. Louis Blues. St. Louis is big and intimidating. They burst down the door and walked in expecting to just obliterate the "Hillbilly Hockey" team from Nashville.
Hold on big dog! Not so fast!
Nashville split the series in St. Louis and suddenly, we all started to believe, "hey, maybe we CAN do this!"
Sunday's game was a knockout affair.
Then after St. Louis tried to push us around again, Nashville fought back. Confusing these brutes who looked dazed and confused at times. Their game plan wasn't working. Nashville wouldn't go away. And on a stormy, rain drenched Sunday afternoon, the Nashville Predators had won and were suddenly leading the series, 2-1.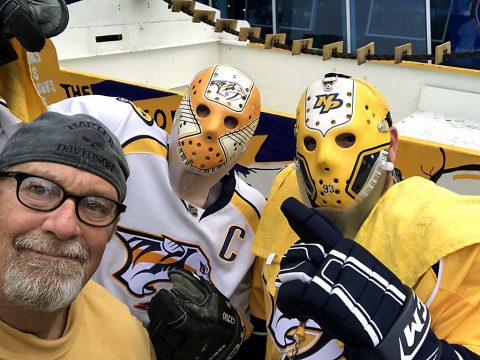 Enter late night Monday.
I've never seen so many people in one place in my life. Lower Broadway was packed. Restaurants were full. Fans were already thinking of their excuse to be late to work the next morning. The excitement was heart pounding and jaw dropping.
Strangers were hugging each other. Selfies were being taken. Songs were being sung, and everybody, I mean EVERYBODY believed that this team was headed to victory.
By the time Vince Gill and his daughters sang the Anthem, and PGA Golfer, Brandt Snedeker brought the crowd to it's feet, holding the Ryder Cup, you couldn't hear yourself think.
By the end of the night, Smashville had erupted and their beloved hockey team now held a 3-1 lead. The Blues literally had the blues as they skated off the ice. Heads down, egos shot, wondering, "What the hell just happened?"
This brings us to Friday night, where the Preds have the opportunity to win this series. And while we're excited about the game, there's sadness in that city as St. Louis is dealing with terrible flooding from recent storms.
People have been displaced, the damage has been done. The entire hockey community is reaching out to help. But at the end of the day, a game has to be played.
And in Nashville, the fans are teetering on the edge of insanity. It's a beautiful thing for this area.
Go Preds!