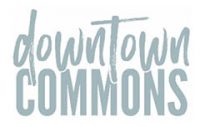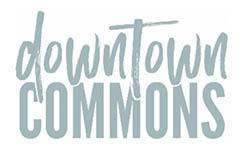 Clarksville, TN – A lot has been going on at Downtown Commons, which opened just last week. Saturday afternoon, another of the park's much anticipated components was unveiled, the Imagination Playground.
Montgomery County Mayor Jim Durrett was on hand. He took a few moments to welcome a crowd of more than 100 people to Clarksville's newest park.
"This week has been busy, but awesome," Durrett said. "You can see it for yourself. All these kids out here playing, having fun. This is what we envisioned happening every weekend, and even on weekdays during the summer. This space was created for the community, and I think the community is going to really enjoy it."
Durrett says that his office reached out to KaBOOM! more than a year ago to inquire about Imagination Playground.
"KaBOOM! makes this equipment," Durrett said. "We told them what we were doing, and they said, 'that sounds like a great project.'
"Jeff Truitt has really been the guy who steered the ship on this one. He filled out the grant application, and it ended up, thanks to Carmax, that we got two of these playground sets valued at $30.000. Carmax is very involved with the military, and with this being Military Child Appreciation Month, it all worked out perfectly."
Members of the Carmax team were on hand to help christen the new playground, as well as Bruce Bowman of KaBOOM!.
"We are close to being 25 years old," Bowman said. "We started initially building playgrounds using an all-volunteer model. It's kind of like an old-fashioned barn raising. We start early in the morning, all the volunteers show up, and the playground is complete by the end of the day. We set our 3,000th playground this past year."
Bowman says that over time, the company was looking to add some innovative new equipment to their product line.
"That's where Imagination Playground comes in," Bowman said. "It's a biodegradable foam product, and it's micro-biologically stable. This is the same foam that is used in operating rooms. It won't absorb moisture. It can stay out in the rain, and it's UV resistant. It's an excellent product.
"But the secret is, if there is a secret to this, these pieces are big, and blue, and light. Little kids love picking up pieces that are bigger than they are. Whatever they can envision, they can build. There is no right or wrong way to enjoy this playground.
"And, while they're playing, they're interacting with others, and developing cooperation, and creative skills. It's good for them physically, everyone is playing and having fun, but it really helps expand a child's creativity."
Photo Gallery
Sections
Arts and Leisure
Topics
Carmax, Clarksville TN, Downtown Commons, Imagination Playground, Jeff Truitt, Jim Durrett, KaBOOM, Military Child Appreciation Month, Montgomery County Mayor