Customs House Museum and Cultural Center

Clarksville, TN – Opening July 5th, 2018 in the Customs House Museum and Cultural Center's Kimbrough Gallery, International Reflections is an exhibition representing five women artists who rarely see each other, but have bonded through their love of painting.
Coming together in the spirit of friendship and to support each other's art careers, Women Artists Mentors (WAM) members meet once a month in a video chat online.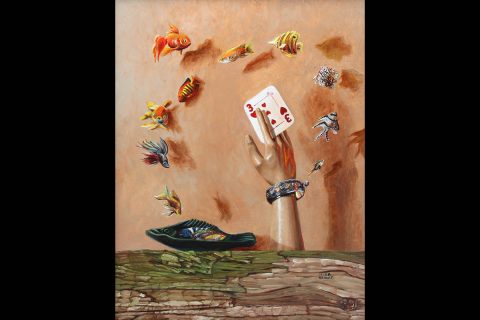 Prior to that meeting, they agree on a topic of discussion. Not all members work in the same media, and each has different levels of experience in pursuing a career in the arts. In May 2016, all five members finally met up in Venice, Italy.
Since, they have enjoying spending time together in Montreal, Canada. The bonds formed that week in Venice not only solidified a group that is committed to helping each other in art and business, but resulted in lasting, lifelong friendships.
The group consists of Virginia artist Debra Keirce, Helen K. Beacham (South Carolina), Maria Bennett Hock (North Carolina), Kim Minichiello (Florida), and Carrie Waller (Japan). Keirce, an oil and acrylic painter, has been featured in numerous print publications, solo and group exhibitions. WaterWorks Art Museum, Yellowstone Art Museum and Amazon Web Services have her work in their permanent collections.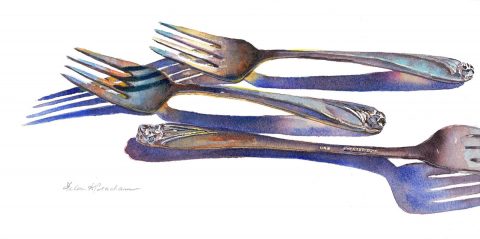 She has signature memberships in The Miniature Artists of America, The Miniature Painters Sculptors Gravers Society of Washington D.C., Cider Painters of America and the Hilliard Society in Wells England.
Helen Beacham's award-winning work is in many private and corporate collections throughout the U.S., Canada, England, Kuwait, Australia, Italy and others.
Maria, who uses figures and portraits to paint concept pieces to tell a story, is a member of the Portrait Society of America, Oil Painters of America, Springfield Art Guild, and the Torpedo Factory Art Center.
After completing a Bachelor of Science degree in Environmental Design at Purdue University, Kim Minichiello spent over 30 years in design. As a designer for Walt Disney Imagineering, she created shops, restaurants, and attractions for Disney theme parks in Paris, Tokyo, California, and Florida. She and Carrie Waller both teach painting workshops.
For more information on above event contact Terri Jordan, Curator of Exhibits, at 931.648.5780 or
About the Customs House Museum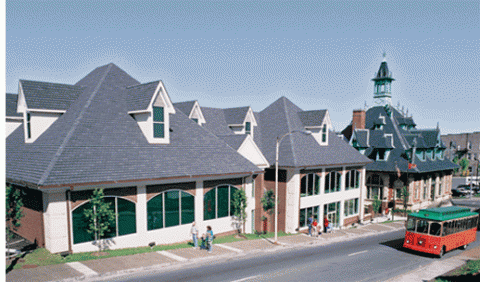 Located in the heart of historic downtown Clarksville, Tennessee, the Customs House Museum and Cultural Center is the State's second largest general museum. The original portion of the building was constructed in 1898 as a U.S. Post Office and Customs House for the flourishing tobacco trade. Incorporating a number of architectural styles, the original structure is one of the most photographed buildings in the region.
With over 35,000 square feet of the region's best hands-on activities and special events…people of all ages agree – the Customs House Museum is well worth the stop!
The Explorer's Gallery is packed with fun, learning and fantasy in Aunt Alice's Attic, McGregor's Market and kitchen, and of course – the Bubble Cave! Finally, get "all aboard" to see our fantastic model trains. Our volunteer engineers "ride the rails" every Sunday afternoon from 1:00pm to 4:00pm.
Regular museum hours are 10:00am to 5:00pm Tuesday through Saturday, and 1:00pm to 5:00pm on Sundays. Adult admission is $7.00, Senior Citizens and College ID $5.00, Ages 6 to 18 $3.00, and under six years and Museum members are free.
The Customs House Museum is located at 200 South Second Street. For more information, call 931.648.5780 or visit their website at www.customshousemuseum.org