Montgomery County Sheriff's Office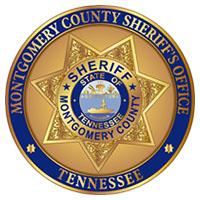 Clarksville, TN – The Sunrise Rotary Club and Rotary Youth Leadership Awards (RYLA) with the help of the Montgomery County Sheriff's Office (MCSO) gave away 24 bicycles to local elementary school students.
The students were selected by the school resource officer and school administration from their respective elementary schools. Each student was chosen because he or she best represented the spirit of their school.
The bicycles were purchased by the Sunrise Rotary Club and RYLA.
High school students with RYLA from across West Tennessee assembled the bicycles and presented them to each award recipient.
RYLA is an intensive leadership experience organized by Rotary clubs and districts where young adults develop skills as a leader while having fun and making connections.
"This is the second year we've had the opportunity to give back to our local community," said Robert Huffman with the Sunrise Rotary Club. "It's heartwarming to see the excitement this generates every year."
The Montgomery County Sheriff's Office helped organize the event that was held at Austin Peay State University on Thursday, June 7th, 2018. The bicycles were presented in either a morning or afternoon ceremony.
"We are grateful for the opportunity to participate in this event," said Sandra Brandon, MCSO spokesperson. "Seeing high school students giving back to the community shows you are never too young to make a difference."
Photo Gallery