Clarksville-Montgomery County Public Library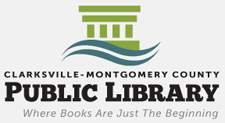 Clarksville, TN – The Clarksville-Montgomery County Public Library will be hosting a Local Authors Event this Saturday, June 23rd, 2018 at 3:00pm in the atrium. The event will showcase published authors, Debra Coleman Jeter, Linda Jones Greenup, Barry Williams, Sara Turnquist, and Angela Deppler.
All authors will have an opportunity to introduce themselves and read an excerpt from their published work. Afterwards, authors will be available for meet and greets, book purchases and signings, and question and answer sessions.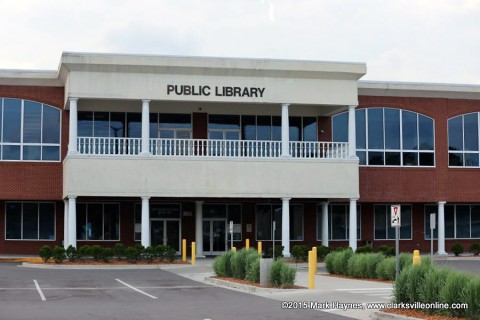 Debra Coleman Jeter is currently a professor at Vanderbilt University, and she has also taught at Murray State University and Austin Peay State University. She has published both fiction and nonfiction in popular magazines, including Working Woman, New Woman, Self, Home Life, Savvy, Christian Woman, and American Baby, and has co-authored two textbooks. Her novel, The Ticket, was a finalist in Jerry Jenkins' Operation First Novel and the prestigious Selah Awards. Her story, "Recovery," was awarded first prize in a short story competition sponsored by Christian Woman; and her nonfiction book "Pshaw, It's Me Grandson": Tales of a Young Actor was a finalist in the 2007 USA Book News Awards in the category History: Media & Entertainment.
Linda Jones Greenup is a lifelong resident of the Southside, Tennessee area with the exception of a short time in the late nineteen sixties when her husband was in the Air Force. Her first book was completed in 2013 and was titled Southside School Memories. While writing this book, she came across and began collecting many articles covering the history of Southside, Tennessee. In 2016, Linda retired from her 24-year nursing career and decided that she wanted to tackle another project in her newfound spare time. She used the articles that she had been compiling and dove deeper into her research of Southside, resulting in her latest book titled A History of Southside, Tennessee in Pictures and Words. Linda hopes that as families look through A History of Southside, Tennessee in Pictures and Words, they will feel good when they find a family member's picture or a story they can relate to, and this, she says, is the purpose of the book.
Barry Williams is no stranger to comics having colored numerous titles like Chuck Dixon's Iron Ghost, Atomik Mike, Monsterpocalypse, Red Dwarf: Prelude to Nanarchy, and Ghost Whisperer through Across the Pond and Frozen Beach Studios. In graduate school, he teamed up with fellow art student, Heather Walker to work on a collaborative project, a graphic novel titled My Name is Proxy that centers on a robot named SR11 who is tasked with salvaging what's left of humanity on post-apocalyptic Earth. Both Williams and Walker hold Bachelor Degrees in Art from Austin Peay State University, but only Barry Williams will be present at the library's event. My Name Is Proxy is the first of what they intend to be many joint creative ventures.
Sara R. Turnquist is a coffee lovin', word slinging, clean Historical Romance author and speaker. A Clarksville native, born and raised, whose super power is converting caffeine into novels, she loves those odd little tidbits of history that are stranger than fiction. That's what inspires her. Well, that and a good love story. But of all the love stories she has read, the best by far is her very own—she lives happily with her own Prince Charming and their gaggle of minions. Sara is the author of 8 published works including A Convenient Risk, Hope in Cripple Creek, and The Lady Bornekova Series.
Paranormal novelist, Angela Deppeler, was born and raised in Clarksville, Tennessee. Growing up, Angela preferred spending time reading and writing stories rather running and playing. She worked for 17 years at APSU as the midnight police dispatcher before retiring to pursue writing full-time. Angela is the author of four paranormal novels, including Welcome to Tremor and Wendigo along with two campfire-style short stories that have been published in a compilation of short stories titled Now I Lay Me Down to Sleep Volume I & II.
This event is free and open to the public. For more information, check out the library's Facebook page at www.facebook.com/CMCPublicLibrary or call them at 931.648.8826.
About the Clarksville-Montgomery County Public Library
The Clarksville-Montgomery County Public Library champions learning and reading, ignites imaginations, and delivers access to information and ideas. Learn more at www.mcgtn.org/library
The library is located at 230 Pageant Lane, Suite 501, Clarksville, TN.