Austin Peay State University

Clarksville, TN – Before the Austin Peay State University (APSU) Governor's School for Computational Physics finished its three weeks of summer fun on Friday, the school's mentors and professors had a little bit more science to show off.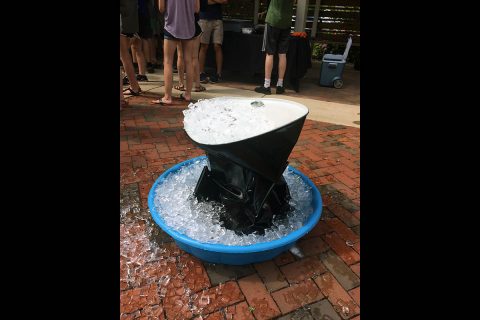 Mentors Jonathan Bunton and Joshua Allen helped the students dip roses, bananas and even cabbage in liquid nitrogen.
The process had a chilling effect, turning the plants into fragile-as-porcelain projectiles the students smashed.
APSU chemistry professor Dr. Meagan Mann used the school's special recipe to make liquid nitrogen ice cream, much to the delight of absolutely everybody on this hot, hot day.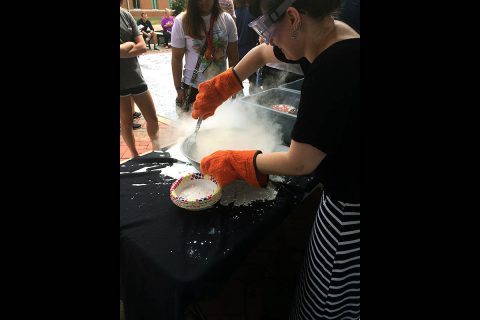 APSU Department of Physics, Engineering and Astronomy lab manager Bryan Gaither and Governor's School mentor Jeremiah Simmons boiled water in a 55-gallon steel drum then put it on ice. Within 90 seconds, the drum imploded with a massive pop that caused some nearby eyes to pop as well.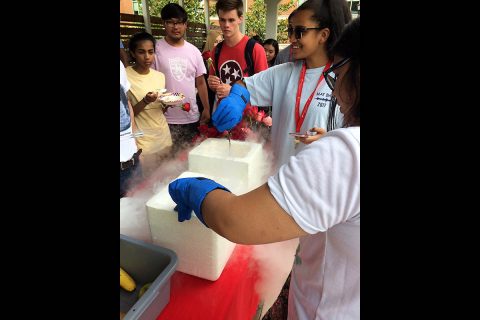 The APSU Governor's School for Computational Physics is a three-week high-intensity program for rising high school juniors and seniors nominated by their faculty.
The program, which includes a college-level classroom setting and field trips to places such as the Oak Ridge National Laboratory, is one of 11 offered at colleges across the state.
Video