Tennessee Department of Agriculture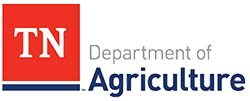 Nashville, TN – While Tennesseans settle into a new school year and get ready for fall, the fair season is still going strong says the Tennessee Department of Agriculture.
Fairs fill a unique role in our communities, providing all visitors the chance to have fun, learn about Tennessee's agricultural past, and see the promise of its future.
From big-name music acts to baking contests to pig racing, your local fair will offer a unique experience.
Many fairgrounds have educational exhibits like pioneer villages or Native American camps that come to life during the fair with costumed guides, wildlife shows, and traditional craftsmen.
Demolition derbies, beauty pageants, tractor pulls, car and cash giveaways, fiddling contests, cook-offs, and any number of events pull in crowds and heighten excitement.
All of Tennessee's 60 agricultural fairs are run independently. Approximately 18,000 volunteers statewide donate their time to create a successful event, and many work year-round to plan for a fair that will run for a few days up to two weeks. The size and style of fairs varies from county to county, but farm life and community involvement are always the theme.
Tennessee's fair season technically begins in June, but August is a popular month for fairs across the state, as crops mature and harvesting begins. The Tennessee State Fair is in Nashville in September, and county fairs will continue to showcase all things agriculture through October. Regional fairs will also take place in the coming months, including the Appalachian Fair, Tennessee Valley Fair, Middle Tennessee District Fair, West Tennessee State Fair, and Delta Fair.
Agriculture-related portions of a county fair receive state support. Livestock shows, contests for food production and preservation, fiber production and use, and agricultural youth organization programs all help keep Tennessee's county fairs rooted in farm culture. Last year, fairs paid out more than $1 million in premiums for more than 200,000 agricultural exhibits. More than 3 million people visit Tennessee fairs.
Find a complete listing of fairs throughout the state, fair dates, and contact information at www.PickTnProducts.org and with the PickTN mobile app.