Clarksville's Valvoline Instant Oil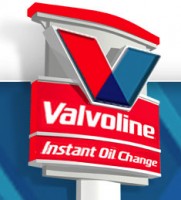 Clarksville, TN – Cancer is a horrible reality that many families face. It is particularly horrible when it affects children. On July 6th, 2018 Josh and Katie Thornhill received the call telling them that their son, Marcus, has an aggressive brain cancer that it is inoperable because of where it is located.
Marcus is a resilient 5 year old that is showing he is #MarcusStrong. He is fighting this cancer and determined to win. Marcus has been in radiation going on 6 weeks at Vanderbilt Children's Hospital. He is almost done with this phase of treatment and will soon move on to chemotherapy.
Marcus is fighting, but he needs your support. For the entire month of September all of the Clarksville Valvoline Instant Oil Changes are donating a portion of every oil change, as well as accepting customer donations.
100% of all customer donations will go directly to the family.
Our local Valvoline Instant Oil Changes have long supported our community, last doing a major fundraiser for TADSAW (Train a Dog Save a Warrior) to support our veterans. Before that they supported the Wounded Warrior Project and the Sarah Cannon Cancer Research Institute.
President, Candace Ursery says they are thankful to be able to give back and support such a wonderful family. Come out and join the fight! Visit a local Valvoline Instant Oil Change in the month of September and show you are #MarcusStrong!