Clarksville Police Department

Clarksville, TN – Clarksville Police are asking for the public's assistance identifying a woman who broke into a Madison Street apartment complex drop box September 3rd, 2018 between 5:00pm and 7:00pm.
The woman can be seen in the surveillance video forcing open the box and stealing checks and money orders from the box. There was over $8,000 in checks and money orders taken.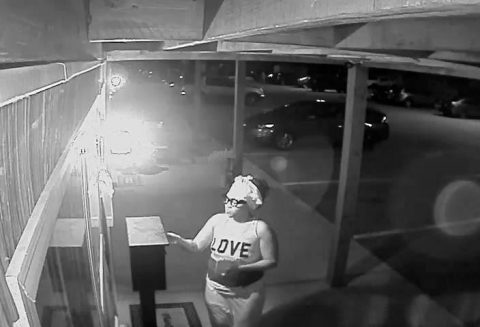 This is not linked to the postal box thefts.
Anyone with information can contact Sgt Newman, 931.648.0656, ext 5340, TIPSLINE 931.645.8477, or go online and submit a tip anonymously at P3tips.com/591