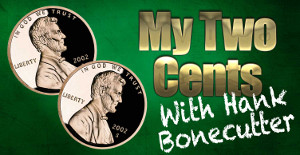 Clarksville, TN – Shawna Spigner was a pretty normal 20 year old, growing up in Arkansas, with all the challenges and peer pressure associated with her youth.
Shawna was feeling confused and alone after her breakup with a long-time boyfriend, and made a decision that could have ruined her life.
Shawna Spigner had an abortion.
Lost and feeling unwanted from the break-up, Shawna had an encounter with a friend at the time that resulted in a pregnancy. "It was a stupid mistake, and now I was faced with a life changing decision" she said. "I took a pregnancy test and knew I had to tell my parents, who I was living with at the time. It was my mother's desire to NOT have a baby in the house to raise. Plus, I would have lost my job and I had a VERY good job at the time."
With our country deeply divided between Pro Life/Pro Choice, there's a campaign now to encourage women to "shout your abortion," in some sort of way, to help women come to peace with their decision to have one. #shoutyourabortion is supported and promoted by Oprah Winfrey, and when Shawna learned of it, she was outraged and knew she had to tell HER story. "It's nothing to shout about" she said.
"Shout your abortion is a defense mechanism," she says. "I've never used that one in particular, but I've done so many things to cope or try and justify in my own mind the abortion."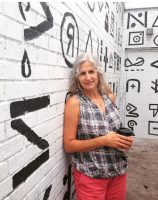 "Having an abortion is nothing to be proud about" said Spigner. "I've never met a woman who's had an abortion and is at peace with it." "It's only through the grace of God and his undying love and forgiveness, that I haven't let that decision control my life." "Because God forgives me, I forgive myself, and that's all I need."
Shawna met her husband Thom soon after her abortion. They met, dated four weeks and then married. During that period, Shawna told Thom about the abortion and he assured her, that he still loved her regardless.
Shawna's abortion was a secret, nobody's business, until she attended a three day church conference in 2008.
"Tres Dias" was three days of church meetings and counseling, with the men and women of the church attending separate workshops. During one of those workshops, there was an exercise called "Cardboard Testimony." The purpose of the exercise, was to have each woman write something on one side of the cardboard that they been redeemed from in your past and then write what the redemption is on the other side. For Shawna, the abortion on one side, and forgiven by his grace on the other side.
The women would then walk on stage and present their "cardboard testimony" to the others in attendance. Shawna was attending the conference with other women from her church, and they didn't know about her past. As her group of fellow church goers were preparing to walk onstage, the counselor wanted to show the women how to present their testimony. In doing so, she grabbed Shawna's cardboard and showed it to the group.
"Now they knew" said Shawna.
You can imagine the emotions of such a moment. Now, the ladies of HER church knew she had had an abortion. Let the judgement begin.
"I was good with it because my faith was strong and God had forgiven me, so it wasn't as traumatic as some might think" she said. "What that did was give me the strength and courage to tell my fourteen year old daughter, Haley. I knew that since the other ladies of my church knew, it would be just a matter of time before someone said something to Haley and I wanted that news to come from me, her mother."
Telling your child some of your deep dark secrets from your youth can be a daunting task. While it's good to teach your children that their parents are normal, and they're human, it's still difficult not to think that you could burst their bubble on their mother not being so perfect after all.
"When I told Haley, she never missed a beat and told me, "you're still perfect in every way for me mom.""
It was a weight lifted from Shawna's shoulders and she gave all glory to God for the strength to do it, because Satan had always told Shawna the she was not worthy.
Shawna spent years working with a program through the Hope Pregnancy Center called, "Surrendering the Secret." This is a program created to help post abortive women with the healing and forgiveness process of an abortion. One of the exercises in Surrendering the Secret is to give validity to the life of the child by praying for God to reveal the sex of the child and giving the child a name.
"Women who have abortions are never allowed to actually grieve their loss. This was a wonderful healing process for me" said Spigner. "I knew in my heart when I was pregnant that it was a girl and I would have named her "Beth." "We were also encouraged to write a poem about our child."
Shawna's poem:
"How do you write a poem about murder?
I was told so many lies. I never thought it would hurt her.
I think all along, I really knew the truth.
But never really researched to find any proof.
The lies made it easy to do what had to be done.
After all, I was just 20 and my life had just begun.
It wasn't really any big deal.
No heartbeat, no real life, for "it" would never feel, the pinch, the pain, the surety of death.
Sometimes it seems it would have been easier if that had been MY last breath.
Now 20 years later with God's love and grace,
So many people I have now had to face.
Confess my darkest secret and push away the facade.
Thank you Jesus I am forgiven, for I serve a mighty God."
In sharing her story, Shawna wants other women to know that having an abortion doesn't fix or end the problem.
"You will carry the loss with you for the rest of your life" she said. "Just because you birth a child, doesn't mean you have to raise that child." "Give that child an opportunity for LIFE!" "There are many couples who are anxiously waiting to have a child that they cannot have on their own." she says. "Believe me, when you choose life for your baby, YOUR life and that of the child will be blessed."
To contact the Hope Pregnancy Center, or learn more about their programs, follow this link.