Clarksville Police Department

Clarksville, TN – The Clarksville Police Department say thieves are willing to take advantage in crimes of opportunity. In the time period spanning from October 26th-29th, 2018 there were six vehicles stolen in Clarksville with five of those having keys or fobs left inside of unlocked vehicles.
The sixth vehicle had a spare key missing, but it was not determined if it was used in the theft. All six vehicles were located and recovered in Clarksville.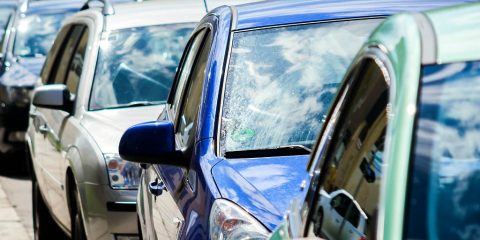 Ironically, when one of the stolen vehicles was located, the doors were locked and officers couldn't get inside of it.
There were 17 vehicle burglaries with 11 of those showing no signs of forced entry or left unlocked. One of those ten, one was a boat on a trailer which had fishing gear and equipment stolen from the boat while it was parked.
Also, three guns were stolen from the unlocked vehicles. In a change from the norm, six vehicles had their windows broken to make entry. But it was also discovered three had purses, one had a wallet, and an IPad readily visible inside of the vehicles. The other with a broken window had a radio stolen.
The burglaries and theft were spread throughout the city.
The Clarksville Police Department would like to emphasize the concept of Park Smart to help reduce the chances of becoming a victim.
Park Smart
Lock Your Vehicle – always lock your car and close your windows, even for short durations, when your vehicle is unattended
Secure Your Valuables – a vehicle becomes a desirable target when you leave purses, money, laptops, and cellphones visible to a passerby. Also, leaving firearms inside of a vehicle overnight, unsecured or without some sort of positive control can be a formula for disaster.
Take Your Keys With You – never leave the key in the ignition or fob in the car when it is unattended or running.