Montgomery County Sheriff's Office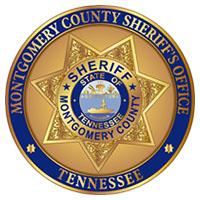 Clarksville, TN – The Montgomery County Sheriff's Office reports that the 19th Judicial Drug Task Force in partnership with Allies for Substance Abuse Prevention (APAP) hosted a successful Drug Take Back Day Saturday, October 27th, 2018 from 10:00am.to 2:00pm.
Drop off locations were set up at Harris Family Pharmacy on Fort Campbell Boulevard, Sango Pharmacy on Madison Street, Walgreens at the corner of Fort Campbell Boulevard and Tiny Town Road, and the Montgomery County Sheriff's Office.
Deputies and volunteers from ASAP collected 107 pounds of old or unused prescription medication.
The Drug Take Back Day was started to address the issues of public safety and public health.
Rates of prescription drug abuse in the United States are rising at alarming numbers. Medicines that sit in home cabinets are highly susceptible to diversion, misuse, and abuse by family and friends.
If you missed the event, you can drop off old or expired medication in the lobby of the Sheriff's Office at 120 Commerce Street.
Photos