Clarksville Christmas Parade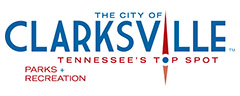 Clarksville, TN – Be a part of a Clarksville tradition by participating in this year's annual Christmas parade, hosted by the City of Clarksville and Montgomery County Government. This night-time, lighted Christmas parade is scheduled for 5:00pm Saturday, December 1st, 2018 in Downtown Clarksville.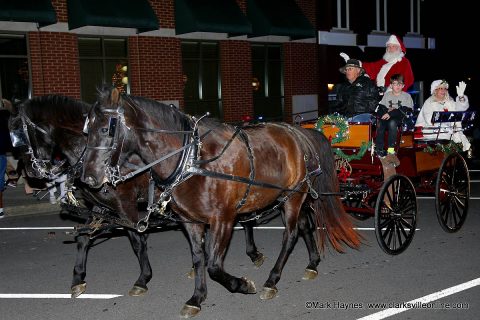 Three time cancer survivor Kristie Mixon will be this year's grand marshal. Join Clarksville Mayor Kim McMillan for the official tree lighting ceremony on Public Square immediately after the parade.
The parade route will begin on Eighth Street on the campus of Austin Peay State University. From Eighth Street, floats will proceed to College Street and then to University Avenue. From there the route is the same as years past, going around Public Square, the Historic Courthouse and back to Franklin Street. From Franklin, the route will turn onto 8th Street, and then return back onto the APSU Campus.
The Christmas parade is an event for local businesses, schools, and organizations to showcase their Christmas spirit by walking, preparing a float, or driving a fun vehicle all decked out in holiday cheer. This year's theme is "Storybook Christmas" and participants are encouraged to embrace the theme through music, dress, and décor. The entry deadline is Wednesday, November 28th.
Enter online at www.cityofclarksville.com/parade
The cost is $30.00 for business/commercial entries. All entries also must be accompanied by an unwrapped new toy or nonperishable food items valued at $25.00. Church, civic groups, and city/county offices need only make a donation valued at $25.00 for entry. All toys and nonperishable food items will be collected during parade check-in on December 1st and will be distributed among local charities.
Awards will be presented to the first- through third-place winners in each division. Divisions include: Civic/Church; Business/Commercial; and City/County. Judging will be conducted at 3:30pm on the day of the parade. Winners will be acknowledged as they pass the judges stand on Public Square.
The 59th Annual Christmas Parade is presented by the City of Clarksville and Montgomery County Government and sponsored by Clarksville Living Magazine.
For more, contact Clarksville Parks and Recreation at 931.645.7476 or visit www.cityofclarksville.com/parade
About the Clarksville Parks and Recreation Department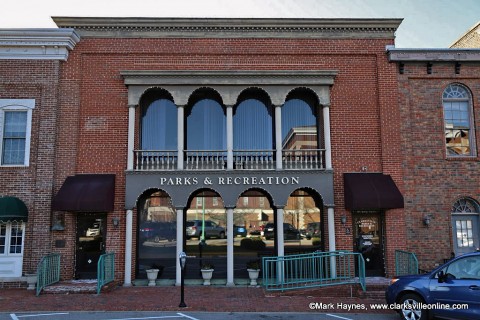 The mission of the Clarksville Parks and Recreation Department is to provide a variety of positive recreational experiences to enhance life values for individuals, families, and our diverse culture.
The Clarksville Parks and Recreation Department offers a wide variety of recreational facilities and activities for all ages, maintains more than 700 acres of parks and facilities, provides 22 park facilities that offer a variety of amenities, including playgrounds, picnic areas, walking trails and pavilions or picnic shelters and maintains three community centers with year-round programming for youth, adults and seniors, as well as four public swimming pools
The Clarksville Parks and Recreation Department is located at 102 Public Square, Clarksville.
To learn more call 931.645.7476.