Austin Peay State University Sports Information

Clarksville, TN – The Austin Peay State University (APSU) softball team stayed in-state with its latest signee of the NCAA signing period with the addition of catcher Riley Suits, Friday, after locking down four out-of-state commitments, Thursday, November 15th, 2018.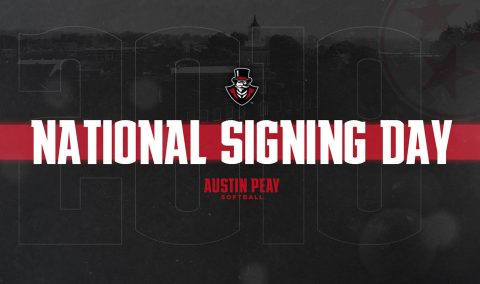 Suits, from Cleveland, Tennessee, plays for Walker Valley High School and helped lead the Lady Mustangs to a 35-11 record and runner-up finish in the Tennessee State Secondary Athletic Association Class 3A State Championship Tournament this past spring.
A two-year captain at Walker Valley, Suits batted .346 as a junior, with nine doubles, 10 home runs and 41 RBI, while also scoring 42 times.
Overall, Suits is a career .351 hitter heading into her senior season, with 24 career home runs and 93 RBI. Defensively, she has a pop time of 1.67 seconds.
Suits joins Maddie Boykin (3B, Dixson, CA) Shelby Harpe (P/1B, Social Circle, GA), Kendyl Weinzapfel (OF, Evansville, IN), and Morgan McMahon (OF/2B, Chapin, SC) as part of first-year head coach Kassie Stanfill's inaugural recruiting class for the 2019-20 season.
APSU 2019-20 Softball Signees

Name Pos. B/T Ht. Yr
Maddie Boykin 3B L/R 5-5 Fr.
Shelby Harpe P/1B R/L 5-7 Fr.
Morgan McMahon OF/2B L/R 5-5 Fr.
Riley Suits C R/R 5-6 Fr.
Kendyl Weinzapfel OF L/R 5-2 Fr.