AAA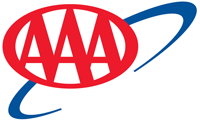 Nashville, TN – Oil prices hit a new low last week, further fueling the plunge at the pump. Tennessee gas prices dropped another 8 cents last week. At $2.42 per gallon, the state average is the lowest since March, and only 16 cents higher than this year's lowest daily average price of $2.26/g.
Thanksgiving gas prices in Tennessee will be slightly higher than last year. AAA forecasts more than 1.2 million Tennesseans will travel for Thanksgiving. Of those, 95 percent (nearly 1.2 million) will drive. By Thanksgiving Day, the state average should drop to $2.38/g, which is only 8 cents more than last year's holiday ($2.30).
Click here

to view AAA's state and metro gas price averages
Most expensive gas price averages: Nashville ($2.50), Johnson City ($2.47), and Jackson ($2.44)
Least expensive gas price averages: Cleveland ($2.29), Chattanooga ($2.32), and Knoxville ($2.36)
Thanksgiving Travel Volumes
Total Travelers

48.5 million Americans
1.2 million Tennesseans

Automobile Travelers

48.5 million Americans
1.2 million Tennesseans
"Tennesseans can be thankful for strong oil production and supplies, which have set the table for some of the lowest gas prices of the year," said Mark Jenkins, spokesman, AAA – The Auto Club Group.
"The state average should carve-off another 5 cents before Thanksgiving, and eventually drop below $2.20/g before fully adjusting to recent oil and wholesale gas price declines. However, there is potential for oil prices to rise in December, depending on how markets respond to possible OPEC oil production cuts and sanctions against Iranian oil exports," Jenkins stated.
Thanksgiving Day Gas Price History
2013
2014
2015
2016
2017
5 Year Average
National
$3.28
$2.80
$2.05
$2.13
$2.52
$2.56
Tennessee
$3.17
$2.59
$1.88
$1.94
$2.30
$2.38
Knoxville
$3.17
$2.60
$1.90
$1.96
$2.31
$2.39
Memphis
$3.11
$2.55
$1.84
$1.93
$2.32
$2.35
Nashville
$3.18
$2.59
$1.95
$1.97
$2.33
$2.40
Crude oil supplies increased 2.4 percent (8th consecutive weekly gain)
Crude production reached a historic 11.7 million barrels per day – a 100,000 bpd increase from the week before
Gasoline demand increased 1-percent
Gasoline supplies dipped slightly by a little more than a half percent
Gasoline production remains strong for this time of year
Fuel Price Breakdown
Thanksgiving gas prices are poised to be the lowest in 2 years in some states
Oil prices plunged due to strong production and global supplies, and weakening demand
Crude oil sank to the lowest price of 2018

$55.69/b is the lowest since November 2017

Wholesale gasoline prices are also at 13-month lows (October 2017)
Zero states have an average gasoline price below $2 per gallon
Oil prices would have to drop another $10-$15 for sub-$2 gasoline to become more prevalent
Sub-$2.00 Gasoline?
Motorists are beginning to find Sub-$2.00 gasoline at various filling stations in states with low gas taxes like Tennessee, Alabama, and Louisiana. However, there are currently zero states where the average price is anywhere near $1.99 per gallon. Oil prices would have to drop another $10.00-$15.00 per barrel, for sub-$2.00 gasoline to be prevalent. The state with the lowest average price in the country today is Missouri ($2.28/g).
The national average price for gasoline was last below $2.00 per gallon in March 2016

During that time, oil prices were in the high $30's

Tennessee's average price for gasoline was last below $2.00 per gallon in July 2017

During that time, oil prices were in the mid $40's
Early last week, the U.S. benchmark for crude oil dropped to $55.69 per barrel – the lowest since November 2017. By Friday, the daily settlement reached $56.46/b – which is still about $4.00/b less than last week, and $20.00/b less than this year's high, set last month.
Gas Price Tools
Current and Past Price Averages
Regular Unleaded Gasoline
Sunday
Saturday
Week Ago
Month Ago
One Year Ago
2018 Low
2018 High
Record High
National
$2.631
$2.640
$2.703
$2.872
$2.549
$2.49
(1/3/18)
$2.97
(5/26/18)
$4.11 (7/17/08)
Tennessee
$2.423
$2.432
$2.496
$2.665
$2.321
$2.26
(1/1/18)
$2.73
(5/27/18)
$4.12
(9/15/08)

Click here

to view current gasoline price averages
Gas Price Survey Methodology
AAA updates fuel price averages daily at www.GasPrices.AAA.com. Every day up to 130,000 stations are surveyed based on credit card swipes and direct feeds in cooperation with the Oil Price Information Service (OPIS) and Wright Express for unmatched statistical reliability. All average retail prices in this report are for a gallon of regular, unleaded gasoline.
About The Auto Club Group
The Auto Club Group (ACG) is the second largest AAA club in North America. ACG and its affiliates provide membership, insurance, financial services and travel offerings to over 9.6 million members across eleven states and two U.S. territories including Florida, Georgia, Iowa, Michigan, Nebraska, North Dakota, Tennessee, Wisconsin, Puerto Rico and the U.S. Virgin Islands; most of Illinois and Minnesota; and a portion of Indiana.
ACG belongs to the national AAA federation with more than 59 million members in the United States and Canada and whose mission includes protecting and advancing freedom of mobility and improving traffic safety. Motorists can map a route, identify gas prices, find discounts, book a hotel, and access AAA roadside assistance with the AAA Mobile app for iPhone, iPad and Android.
Learn more at AAA.com/mobile. Visit AAA on the Internet at AAA.com.
Sections
News
Topics
AAA, Alabama, Chattanooga TN, Cleveland TN, Crude Oil, Gas Prices, Jackson TN, Johnson City TN, Knoxville TN, Louisiana, Mark Jenkins, Nashville TN, Oil Price Information Service, Oil Prices, OPEC, OPIS, Tennessee, Tennessee Gas Prices, Thanksgiving Holiday, The Auto Club Group, U.S. Energy Information Administration, Wright Express