Clarksville Police Department

Clarksville, TN – Law Enforcement, Clarksville Fire Rescue, Homeland Security and Emergency Management were on scene at the 2400 block of the 41A Bypass in response to a bomb threat.
Around 11:55am, on Thursday, December 13th, 2018 a business received an email threat which, in part, follows below:
"Good day. There is an explosive device (Tetryl) in the building where your business is located. It was built according to my guide. It can be hidden anywhere because of its small size, it is impossible to damage the structure of the building by this bomb, but if it explodes there will be many victims.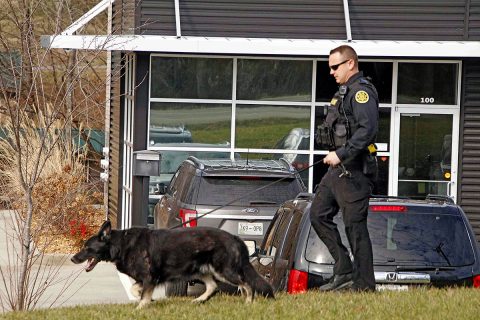 My recruited person is controlling the situation around the building. If he sees any unnatural activity or emergency he will power the device.
I want to suggest you a bargain. 20'000 usd is the cost for your safety and business. Tansfer it to me in Bitcoin and I warrant that I will withdraw my recruited person and the bomb will not detonate. But do not try to fool me- my warranty will become actual only after 3 confirms in blockchain.
It is my BTC address : (redacted)
You have to solve problems with the transfer by the end of the working day, if the working day is over and people start leaving the building the bomb will detonate.
Nothing personal, if you don't transfer me the bitcoins and the explosive device explodes, next time other commercial enterprises will send me a lot more, because it isnt a one-time action.
For security and anonymity reasons, I will not log into this email account. I monitor my Bitcoin address every thirty min and if I see the bitcoins I will order my recruited person to leave your area.
If an explosion occurred and the authorities read this message:
We are not terrorists and do not assume any responsibility for explosions in other buildings."
In consultation with emergency responders on scene, the businesses chose to evacuate personnel from the three occupied offices. After the buildings were safely evacuated, the offices were cleared by Montgomery County Sheriff Office Deputies using a K-9 (Fuse) trained to detect explosives. Once the offices and exterior areas were cleared, employees reentered the businesses around 1:00pm.
Even though this type of letter has been circulating throughout the country and, so far, has proved to be a hoax, threats are taken seriously and all efforts to ensure the safety of citizens are utilized.
Photo Gallery