#10 Tennessee Lady Vols (10-1) vs. Belmont (7-3)
Sunday, December 30th, 2018 | 1:02pm CT
Knoxville, TN | Thompson-Boling Arena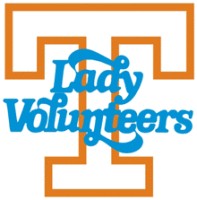 Knoxville, TN – No. 10/10 Tennessee (10-1) closes out a four-game home stand on Sunday afternoon, as Belmont (7-3) makes its first-ever appearance vs. the Lady Vols at Thompson-Boling Arena. Tip-off is slated for 1:02pm CT, with the game available on SECN+ and the Lady Vol Radio Network.
This match-up is the first between these schools since March 1st, 1979, when current UT head coach Holly Warlick was donning a Lady Vol uniform as Pat Summitt's point guard. This is the 10th overall meeting between these schools and the 77th time the Lady Vols have met a current member of the Ohio Valley Conference. UT is 55-21 vs. squads in that league after defeating Murray State on Friday night.
The Lady Vols shot 50.6 percent from the field on The Summitt on Friday evening, scoring a season-high point total in a 98-77 victory over the Racers. The win gave UT its 10th victory of the year. UT improved to 6-1 at home while scoring 80+ points for the fourth consecutive game.
The Bruins, meanwhile, come to Rocky Top on a three-game winning streak, taking down crosstown rival Lipscomb, in-state foe Chattanooga and Arkansas State in succession to close out the first semester. The Bruins' losses have come at No. 17 NC State (77-62) in the season opener, vs. Toledo (78-69) and at Clemson (65-62). UT defeated Clemson in the Junkanoo Jam on November 22nd, 78-66.
Mick Gillispie (play-by-play) and Madison Blevins (analyst) will describe the action for SECN+. Blevins played basketball at Belmont from 2013-15.
Mickey Dearstone is handling the call for IMG College/Lady Vol Network radio/online broadcasts for the 20th season. A link to the live audio stream can be found on each game's Hoops Central page or the Lady Vol schedule on UTSports.com.
Air time for games on the Lady Vol Radio Network generally occurs 30 minutes prior to tip-off.
For UT home games, the Lady Vol Network has a low-power transmitter that makes the game available on the radio at 99.3 FM.
Game Promotions
This game features a Hoops For Hunger promotion. Donate two non-perishable food items and receive one complimentary ticket. Please donate at Gate C, Gate E or the ticket tent located on Phillip Fulmer Way prior to entering Thompson-Boling Arena. Donations benefit the Second Harvest Food Bank, helping to feed East Tennessee families in need.
Enjoy the pre-game Kids' Corner at Gate F. It opens one hour prior to tip-off! Fun includes free face painting, the Big Orange prize wheel, New Year's Day crafts and more at the Kids' Corner.
Halftime performance by the Coulter Grove Intermediate School Unicycle Team.
Post-game Lay-ups: Kids 12 & younger can shoot a lay-up on the court after the game!
Kids 12 & younger can pick up a wristband at the Fan HQ table on the concourse to participate in the pre-game high-five tunnel. Wristbands are limited. To purchase discounted group tickets and reserve wristbands for your team, call 865.946.7000.
Help us Spark the Summitt during introductions at the game! Download our new free light-up app, courtesy of Coca-Cola. Once downloaded, simply open your Hoops Hype app when the lights go out, and let your phone do the rest.
Tickets are available for as low as $5.00 at AllVols.com.
It's the Twelve Names of Volidays! Sunday is the twelfth and final name! If your name is Gloria, receive a complimentary ticket to the game at the ticket window with ID.
Free parking & shuttle service are available from UT's Ag Campus. Shuttles begin two hours prior to tip-off.
Tennessee Lady Vols – Belmont Series Notes
In one of only 18 series where an opponent has an advantage over Tennessee, Belmont has a 6-3 lead vs. the Lady Vols.
The Lady Vols, however, have won two of the last three meetings.
This is the 10th overall meeting between these schools and the 77th time the Lady Vols have met a current member of the Ohio Valley Conference. UT is 55-21 vs. squads in that league after defeating Murray State on Friday night.
The most recent meetings came when Holly Warlick was a point guard for UT (1976-80), with her squads winning two out of three vs. Belmont, including both contests in Knoxville.
The Lady Vols are 3-2 overall vs. the Bruins in games played in Knoxville.
The last game played between these teams occurred on March 1st, 1979, as No. 8 Tennessee defeated unranked Belmont, 94-53, at Stokely Athletics Center in Knoxville in the first round of the TCWSF Championship Tournament.
In that game, Warlick connected on seven of 10 shots from the field and her only attempt from the free throw line to finish with 15 points. She added four assists and two steals in 23 minutes of duty as UT raced to a 54-25 halftime lead.
Warlick also started vs. the Bruins on November 30th, 1976, contributing three points in a 78-63 triumph at UT's Alumni Gym, and on January 28th, 1977, scoring two points in No. 10 UT's 60-59 setback to unranked Belmont in Nashville.
The UT women are 243-60-1 all-time vs. four-year college teams from the Volunteer State, defeating ETSU, 80-61, on December 21st, 2018, in the last in-state match-up.
Noting the Tennessee Lady Vols
Here Comes Rennia
After scoring seven points at Texas, sophomore Rennia Davis has bounced back by averaging 15.0 points and 10.0 rebounds since then. She is coming off a 20-point, 13-rebound double-double vs. Murray State on Friday and had a 14-point, 10-rebound effort vs. Stanford on December 18th.
Jaz Hitting High Notes
Freshman Jazmine Massengill is averaging 7.0 points, 6.5 rebounds, 5.5 assists, 3.0 blocks and 2.0 steals while playing 25.5 minutes the past two games. She is shooting 50% on FGs (6-12) and 67% on 3FGs (2-3).
London Calling

Cheridene is averaging 11.0 ppg. and 5.5 rpg. in 17.0 mpg. over the past two contests while shooting 82% on FGs (9-11) and 100% on FTs (4-4).
M3M3 Nearing 3FG List
Meme Jackson has 29 3FGs this season and 104 for her career. She needs 29 more to move into a tie with Sidney Spencer (133) on UT's career 3FGs made list.
Three-Ball Frequency
UT has hit seven or more three-pointers in four straight games. That has occurred only three times before in Lady Vol history (1/30/14 to 2/10/14, 12/22/10 to 1/7/10 and 1/2/08 to 1/13/08). Tennessee has never hit seven or more in five straight games.
Getting On The Boards
After UT lost the battle on the boards vs. Texas and Stanford, the Lady Vols have bounced back to out-rebound ETSU (50-33) and Murray State (56-24) by +17 and +32. The margin vs. MSU was UT's largest of the season.
Unselfish Basketball
UT has recorded 20 or more assists in back-to-back games, with 20 vs. ETSU and 21 vs. Murray State.
Dishing Big Numbers
The past three games, UT's assist leader has recorded 10 (Westbrook), 9 (Westbrook) and eight (Massengill) dimes.
Turning 'em Over
UT has forced 20+ turnovers vs. six opponents after Murray State committed 21.
6/20
The Lady Vols have been led in scoring the past six games by a player with 20 or more points. (Davis, Jackson, Westbrook twice each).
84.9
Tennessee is averaging 84.9 points per game at Thompson-Boling Arena this season, hitting shots at a .450 rate on its home court.
.909
Rennia Davis is hitting .828 overall from the free throw line this season (24-29), but she is 20 of 22 (.909) at The Summitt's charity stripe.
Last Time Out for Tennessee Lady Vols
Seven Lady Vols scored in double digits, fueling No. 10/10 Tennessee to a 98-77 victory over Murray State Friday night at Thompson-Boling Arena.
With a season-high crowd of 8,518 looking on, the Lady Vols (10-1) were led in scoring by Rennia Davis who posted her third double-double of the season with 20 points and 13 rebounds. Other UT players in double figures were Rae Burrell, Mimi Collins, and Meme Jackson with 11 points each, and Evina Westbrook, Jazmine Massengill and Cheridene Green with 10 apiece.
Tennessee out-rebounded the Racers (4-7), 56-24, including a 25-6 advantage on the offensive glass. The 56 rebounds were the second most recorded by the Lady Vols this season behind the 59 registered vs. Florida A&M.
Murray State was led in scoring by Evelyn Adebayo who had 28 on 10-of-19 shooting from the field and 7-of-7 marksmanship from the free throw line. Janika Griffith-Wallace, Brianna Crane, and Lex Mayes were also in double figures for the Racers with 14, 12 and 11, respectively.
About the Belmont Bruins
Belmont returned two starters and seven letterwinners from a year ago and welcomed three newcomers.
The Bruins are coached by Bart Brooks, who has a 38-7 record in his second season there. His 31 wins last year tied him for the fourth most by a first-year NCAA coach.
BU features a veteran lineup, starting two seniors and a trio of juniors. Senior Darby Maggard leads the team at 14.0 ppg. following a junior year in which she was second on the Bruins at 16.6 ppg.
Belmont was picked to win the OVC, with Maggard voted as Preseason Player of the Year and Jenny Roy joining her on the Preseason All-OVC Team.
The Bruins are currently ranked No. 16 in College Insider's Mid-Major Top 25. BU held the No. 1 spot a year ago and spent time in both national polls.
The Bruins finished 31-4, won the OVC with an 18-0 record and fell in the first round of the NCAA Tournament to Duke, 72-58.
Belmont won its third-consecutive OVC Tournament title last season and made its third straight NCAA appearance.
Last year was BU's most successful in its 20+ years at the NCAA Division I level.
Belmont Bruins Last Game
Arkansas State threw its best punches in the third quarter, but the Belmont women's basketball team hit back harder. Despite its lead slipping to just three points in the second half, the Bruins rallied and ran away with a 74-55 victory over the Red Wolves at the Curb Event Center on December 21st.
The win was Belmont's third in a row and boosted the Bruins to 7-3.
The Bruins poured it on in a 22-point fourth quarter. Senior Darby Maggard and junior Ellie Harmeyer (Kenosha, Wis.) each hit a pair of 3-pointers. Maggard, Harmeyer and Jenny Roy all scored 17 points while packing the stat sheet elsewhere as well.
Maggard added a season-high seven assists to her point total. Harmeyer set a career high with five steals and grabbed 10 rebounds for her second double-double of the season.
Last Time Tennessee Lady Vols, Belmont Bruins Met

Tennessee Lady Vols put five players in double figures en route to a 94-53 win over Belmont at Stokely Athletics Center in Knoxville during the first round of the TCWSF Tournament on March 1st, 1979.
Cindy Noble had 17 points, followed by Holly Warlick with 15, Cindy Ely with 13, Cindy Brogdon with 12 and Debbie Groover with 11. Ely added 13 rebounds.