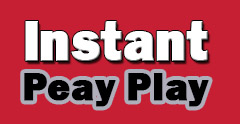 Clarksville, TN – Austin Peay State University (APSU) women's basketball team continued its home success this past week with two victories to open Ohio Valley Conference play, but now must find a way to win away from the Dunn Center if they are to challenge for a spot in the conference's post-season tournament in March.
The Governors (7-6, 2-0 OVC) victories versus Eastern Kentucky and Morehead State last week improved Austin Peay's record this season to 7-1 in home games, but now face its longest stretch of consecutive road contests on its schedule – four games – still looking for its first victory of the campaign away from the Dunn Center, currently going 0-5 on the road.
While there are several reasons the Govs had struggled away from home, the one that jumps off the page is their struggle away from home in shooting the basketball.
In their home games, Austin Peay is shooting a solid 44.6 percent from the floor — including 38.5 percent from behind the three-point arc — but away from home the Govs are shooting a frigid 34 percent overall and an even older 28.7 percent behind the three-point arc.
The Govs also don't get to the free throw line nearly as much on the road compared to at home, averaging only 10.4 free throw attempts in road contests compared to 19.6 free throw attempts in home games – a difference of 47 percent per game in overall attempts.
Add to that, the Govs – when that do get to the free throw line – are only hitting 57.7 percent of their attempts compared to 74.1 percent of attempts at home.
Those factors translate into Austin Peay averaging 82.1 points per game at home compared to just 58.2 points per game on the road – a difference of 23.9 points per game.
Austin Peay also struggles in rebounding on the road, with three of their five losses having seen the Govs lose the rebound battle by double-figure margins, while averaging just over a plus-nine per game advantage in rebounding at home.
But while some of these numbers seem staggering in difference between home and away games, the Govs have had real chances to win three of the five road contests, with their average margin of defeat in the last three being just seven points – including two of those three being by five points of less.
So winless on the road doesn't mean hopeless in Austin Peay's upcoming away contests, with just a little bit of improvement in its shooting and rebounding being the difference between in a hard-fought road victory and another heartbreaking road loss.
Hopefully, the two huge OVC wins to open conference play last week have given the Govs the much-needed shot of confidence they need as they head on the road looking to turn things around away from home.
About Chris Austin
Chris Austin is a graduate of Clarksville High School and Austin Peay State University.

Chris is a former Head Softball Coach for APSU, and assistant basketball coach for CHS.

Chris has worked at the Leaf-Chronicle, and WJZM News/Talk/Sports radio. Has also worked at the Sports Information Department at APSU, and has covered championship events for the Ohio Valley Conference and NCAA.

Chris is an avid sports fan and can be found at most Austin Peay State University sports events.

Web Site: http://www.clarksvillesportsnetwork.com
Email:
Sections
Sports
Topics
APSU, APSU Basketball, APSU Dunn Center, APSU Women's Basketball, Austin Peay State University, Clarksville TN, Eastern Kentucky, Instant Peay Play, Lady Govs, Morehead State, Ohio Valley Conference, OVC