Clarksville Police Department

Clarksville, TN – Clarksville Police are trying to identify two suspects who utilized a woman's personal information to purchase over $6,000 in phones.
The suspects were able to gain access to a woman's AT&T account and contract for five new phones as well as purchase additional data.
The woman received an AT&T bill and that's when she became aware of the charges.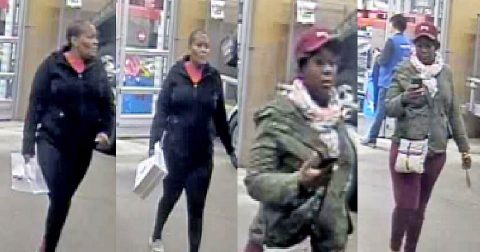 Anyone with information can contact Detective Carlton, 931.648.0656, ext 5172, TIPSLINE 931.645.8477, or go online and submit a tip anonymously at P3tips.com/59
This is another example and reminder of how thieves can utilize your personal information to steal from you and how important it is to check all of your accounts and bills closely.