Clarksville-Montgomery County Economic Development Council (EDC)

Clarksville, TN – The Clarksville-Montgomery County Economic Development Council (EDC) Executive Committee is pleased to announce they have received commitment from Jeff M. Truitt, 46, of Clarksville, to fill the position of Chief Executive Officer.
The EDC was established in 1996, and currently promotes economic growth and development of Clarksville-Montgomery County.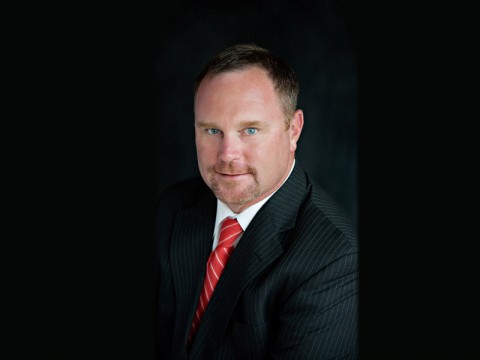 The EDC also enhances and supports its member entities, the Clarksville-Montgomery County Industrial Development Board (IDB), Clarksville Convention & Visitors Bureau (CVB) and the Clarksville Area Chamber of Commerce. Truitt was unanimously selected from over 210 applicants after a nationwide search.
Truitt currently serves as the Chief of Staff under Montgomery County Mayor Jim Durrett, a position he filled in September 2014.
While there, he has played a key role in managing the general operations for over 1,200 County employees. He is well versed in community economic recruitment initiatives to include PILOT negotiations, TIF creation, Downtown revitalization and workforce development. Truitt has also been an integral part in the direct recruitment of global corporations such as Google, Hankook and LG to the Clarksville-Montgomery County Corporate Business Park.
Prior to his four years as County Chief of Staff, Truitt served as General Manager, and then Vice President, of Dex Imaging where he started and grew the local branch into a multi-million-dollar location. He also previously worked for the Clarksville-based engineering firm, DBS & Associates where he directed and managed business development.
Truitt's experience and passion for the community boosted him to become the final candidate for the EDC CEO position. He not only comes to the table with a strong business and communication background, but he is also a 26-year resident of Clarksville-Montgomery County with strong ties to Fort Campbell Army Post.
As a veteran himself, he holds a Bachelor of Science degree from Austin Peay State University. He serves on the Board for several local organizations and has prior Board experience with the Chamber as well as the EDC. He is a 2005 graduate of Leadership Clarksville and a 2016 Leadership Middle Tennessee graduate.
"We selected our top candidate, who possessed the most important qualifications for the newly created CEO position," said Carl Wilson, Chairman of the EDC. "Jeff has accomplished a great deal in his most recent position, and he brings the know-how and drive to be a catalyst for positive change throughout the organization."
Wilson also stated that the EDC's CEO position attracted many high caliber candidates but Truitt's communication skills, community insight, education and experience set him apart from the other applicants.
In this role, Truitt will be the leader of the EDC and is responsible for coordinating, promoting and ensuring economic development in Clarksville-Montgomery County. The CEO also serves as the Director of the Aspire Clarksville Foundation, a privately funded, non-profit organization that helps to fund the initiatives of the EDC and its member entities.
"Clarksville-Montgomery County is my home and I wake up every day driven to make this the best place in Tennessee to work, live, raise a family and eventually retire," said Truitt. "I have had the privilege of serving on both the Chamber and EDC Boards in the past and know first-hand the impressive accomplishments of the organization. I hope to add to, and grow, the endeavors that so many have poured their hearts into. Ultimately, I will bring a different perspective to the EDC and to help form the next wave of innovation in the community."
To recruit the best candidate and fill the position quickly and proficiently a personnel committee was created to streamline the process. Members included; Carl Wilson, Jay Albertia, Suzanne Langford and Tom Kane. Each of these individuals serves as representatives on the boards of the EDC partner agencies. Truitt's appointment was voted and approved by the EDC Executive Committee. He will begin his role as CEO on February 18.
"I want to personally thank the selection committee, as well as the Executive Committee for their time, support and commitment in this effort," said Wilson. "It was a smooth process due to these individuals being so diligent in finding the right candidate. The decision was an easy one, I know Jeff will be an excellent asset to our efforts."
Truitt and his wife, Kristi, have one daughter, Macy, who is currently a student at Belmont University. Kristi serves as the Student Services Coordinator at Clarksville Academy.