Tennessee State Fire Marshal's Office (SFMO)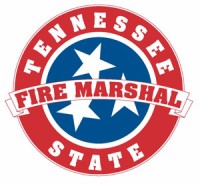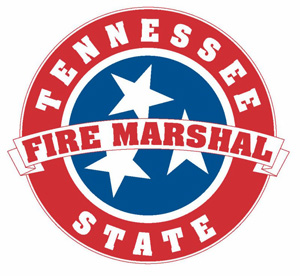 Nashville, TN – Colder temperatures are in the forecast for many Tennesseans as we approach the weekend, and the Tennessee State Fire Marshal's Office (SFMO) is reminding Volunteer State residents to keep safety in mind when choosing to use alternative heating options as a way to stay warm.
Wood-burning heat sources, like wood stoves and fireplaces, are common in Tennessee and are just as hazardous as traditional heating sources (electric, gas). According to state fire data from 2013 – 2017, wood-burning stoves or fireplaces were involved in 9% of heating fires, but accounted for 38% of heating fire deaths.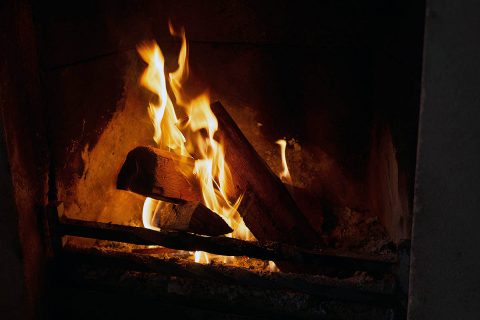 Additionally, fires involving wood-burning heating equipment caused over $10.7 million in loss during that time period.
"Tennessee winters can bring bitterly cold temperatures, and many residents turn to alternative heating options to warm their homes," said Tennessee Department of Commerce and Insurance Commissioner and State Fire Marshal Julie Mix McPeak. "With heating being one of the highest known causes of home fires in the nation, we are urging consumers to practice caution and follow manufacturer's instructions when using wood-burning heating equipment."
To help keep residents safe, the SFMO offers the following tips for those utilizing alternative heating options:
DO:
Have your chimney cleaned and inspected regularly. Have only qualified professionals install stoves, or clean your chimney following the manufacturer's instructions.
Make sure your stove is listed by a qualified testing laboratory.
Give all heating equipment space. Keep items that can burn at least three feet from heat-emitting sources.
Place stoves on a non-combustible, fire-resistant base.
Burn only dry, seasoned hardwood.
Remove ashes regularly. Let them cool before disposing of them in a metal container that is kept at least 10 feet away from buildings or vehicles.
Check for damage or cracks in the stove's exterior masonry, glass, metal, or flue.
Keep a close eye on children whenever a wood stove is being used. Remember to keep them at least three feet away from the stove.
Make sure you have and maintain working smoke and carbon monoxide alarms. Install smoke alarms in each sleeping area, outside each sleeping area, and on every level of the home.
DON'T:
Extend the stove pipe through a wall or ceiling.
Connect a wood stove to a fireplace chimney unless the fireplace has been sealed off.
Connect a wood stove to a fireplace serving another appliance burning other fuels.
Make a larger fire than the stove can handle. This can result in flames entering the flue or chimney and can cause damage to the stove or chimney, which can result in a fire.
Use flammable liquids, like gasoline, to start a fire in a wood stove.
Burn anything other than wood in your stove. Other combustibles, like trash or cardboard, could damage your stove or give off toxic fumes.
Leave a wood fire unattended. Extinguish the fire before going to bed or leaving the house.
For more tips on how you can keep your family fire safe, visit tn.gov/fire.
About the Tennessee Department of Commerce and Insurance
The Tennessee Department of Commerce and Insurance (TDCI) protects the interests of consumers while providing fair, efficient oversight and a level field of competition for a broad array of industries and professionals doing business in Tennessee. Our divisions include the State Fire Marshal's Office, Insurance, Securities, Consumer Affairs, Tennessee Law Enforcement Training Academy, Regulatory Boards, Tennessee Emergency Communications Board, Tennessee Corrections Institute, and TennCare Oversight.
To check a license of a professional regulated by the Department, go to http://verify.tn.gov/.