Austin Peay State University (APSU)

Clarksville, TN – This February, Austin Peay State University (APSU) students will get the rare opportunity to meet a top-level U.S. diplomat when M. André Goodfriend, director of the U.S. State Department's Office of eDiplomacy, visits campus for a series of talks.
The Office of eDiplomacy, founded in 2003, seeks to "innovative diplomacy powered by knowledge leadership, superior customer support and collaborative technology."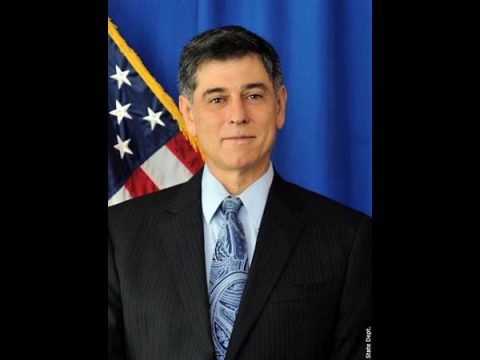 Goodfriend will speak at the Austin Peay State University's Foreign Language Career Night, from 5:00pm-7:00pm on February 5th, and he will deliver an open talk, titled "Diplomacy on the ground and on the internet: experiences in the Middle East and Europe," from 4:00pm-5:00pm on February 6th. Both events, sponsored by the APSU Honors Program and the Department of Languages and Literature, will take place in the Morgan University Center Ballroom.
Goodfriend joined the eDiplomacy office in 2015 to coordinate drafting of the State Department's 2016 Open Government Plan. He is a member of the Senior Foreign Service, with the rank of Minister Counselor.
Goodfriend joined the Department of State in 1987, and his overseas assignments have included Israel, India, Russia and the United Kingdom. In Washington, D.C., he worked first on conflict prevention strategies within the International Organizations Bureau, and then, within the Bureau of Consular Affairs, he was responsible for the implementation of new technologies.
Goodfriend has also served as a Regional Consular Officer, based in Frankfurt, Germany, providing policy and management guidance to consular officers in 15 countries in Africa. His most recent overseas assignments have been as Consul General at the U.S. Embassy in Damascus, Syria, and as Deputy Chief of Mission at the U.S. Embassy in Budapest, Hungary, where, in the absence of an ambassador, he served as Chargé d'Affaires ad interim.
Goodfriend has studied Hungarian, Hebrew, French, Russian, Greek (classical and modern), Spanish, Hindi, Arabic and Yiddish. After receiving bachelor's degrees in philosophy, Classical Greek, French and Radio-Television from the University of Arizona, he completed a master's degree in communication at the Hebrew University in Jerusalem, followed by doctoral research at the City of London Polytechnic on governmental use of new media.
The College of Humanities at the University of Arizona named him its Alumnus of the Year for 2018.