Senator Marsha Blackburn
Tennessee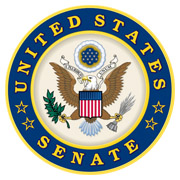 Washington, D.C. – Our new Nashville Office will open on March 1st.

I am thrilled to announce we will open our new Nashville office on March 1st. The address will be 3322 West End Avenue, Suite 610, Nashville TN 37203. It will be the sixth and final office we open in Tennessee.
The opening of the Nashville office will complete our in-state set-up. We are the first of the freshmen U.S. Senate offices to have all of our state offices up and running. Since being sworn in on January 3rd, we have been working each and every day to serve Tennesseans across the state.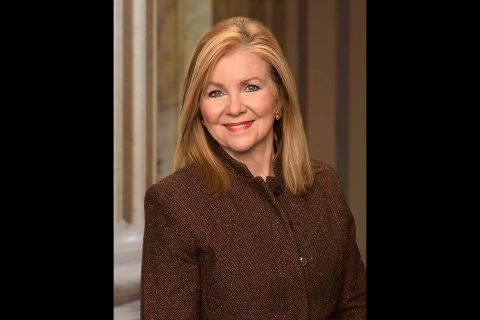 Discussing Tennessee Priorities in Nashville
Last Wednesday, I stopped by the Tennessee State Capitol in Nashville to meet with Governor Bill Lee and leadership of both parties to discuss their legislative priorities.
We discussed ways that state and federal government can work together to improve the lives of Tennesseans including broadband expansion in our rural communities.
National Museum of African American Music
Last Tuesday, I was delighted to join Mayor Briley, Representative Gilmore, Lee Blank of the Regions Bank Foundation, and Ed Norman of the Mike Curb Foundation for a press conference in Nashville at the site of the new National Museum of African American Music.
Located in the heart of Music City USA, this wonderful museum will celebrate the contributions of African Americans to our state's rich musical heritage.
The museum is currently under construction in downtown in the Fifth + Broadway development and is scheduled to open in December 2019.
You can learn more about the museum HERE .
The "Green New Deal" Is Socialist Tripe
From banning beef cattle to raising gas prices to killing countless Tennessee jobs, the "Green New Deal" would drag our state's economy into the red if it ever became law.
This week, I penned a column on the dangers of this socialist plan for Tennessee's most productive industries like agriculture, energy, and logistics. I hope Senate Majority Leader Mitch McConnell asks the Senate to vote on the Green New Deal as soon as possible.
I will proudly be the first senator in line to vote against this ludicrous plan. When it is defeated, I will celebrate with my family by enjoying some juicy, delicious burgers.
I hope you will take a minute to read my guest column for the Memphis Commercial Appeal here and let me know your thoughts.
Honoring The "Hello Girls"
Senator Jon Tester (D-Mont.) and I recently introduced the bipartisan Hello Girls Congressional Gold Medal Act to honor the groundbreaking service of the women who connected American and French forces on the front lines of World War I.
We introduced this bipartisan measure to award the women of the U.S. Army Signal Corps, dubbed the Hello Girls, with the Congressional Gold Medal for their service and subsequent 60 year fight to be recognized as veterans.
This bill gives us the opportunity to honor the Hello Girls in our history books. These women played a key role in the communications efforts that enabled the American and French forces to enter into battle with the intelligence needed to succeed. The Hello Girls Congressional Gold Medal Act ensures that their critical role in World War I will not go unnoticed by those who study American history in the years to come.
The Hello Girls were recruited after male infantrymen struggled to connect calls quickly or communicate with their French counterparts. The bilingual Hello Girls were deployed to France to serve at military headquarters and command outposts in the field alongside the American Expeditionary Forces.
Despite their outstanding service and the military oath they took, they were denied veteran status and benefits when they returned home. The full list of the Hello Girls can be viewed on the National Archives website HERE .

Keep In Touch
If you would like to share an opinion or request assistance with a federal agency, please visit my website at
www.blackburn.senate.gov
You can also reach out to any of my five offices in Tennessee. The phone number for my Washington D.C. office is 202.224.3344, the same number previously used by Senators Bob Corker and Bill Frist.
Be sure to follow my work on behalf of Tennesseans on social media:
Facebook: facebook.com/marshablackburn
Twitter: @MarshaBlackburn
Instagram: @MarshaBlackburn
My Best,

Marsha
*Editors note* The following is a weekly newsletter from U.S Senator Marsha Blackburn. This newsletter does not represent an endorsement, nor does it necessarily represent agreement or disagreement with the views and opinions of Senator Blackburn. This newsletter is available to constituents of Senator Blackburn and is public record.