#7 Tennessee (25-3 | 13-2 SEC) vs. #4 Kentucky Wildcats (24-4 | 13-2 SEC)
Saturday, March 2nd, 2019 | 1:07pm CT
Knoxville, TN | Thompson-Boling Arena | TV: CBS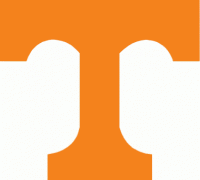 Knoxville, TN – With major SEC Title implications on the line, the seventh-ranked Tennessee Vols is set for another top-10 clash Saturday, hosting No. 4 Kentucky in a sold-out Thompson-Boling Arena.
The game will tip at 1:00pm CT and will be televised on CBS. Fans can listen live on their local Vol Network affiliate to hear Bob Kesling and Bert Bertelkamp describing the action.
With a chance to repeat as SEC Champions, the Tennessee Vols (25-3, 13-2 SEC) are currently in a 3-way tie for first place in the league with the Wildcats and LSU. UT clinched a top-4 seed and a double-bye for the conference tournament with a win on Wednesday at Ole Miss.
National Player of the Year candidate Grant Williams knocked down a shot with three seconds left to take the lead over the Rebels, while Admiral Schofield sealed the victory by drawing a charge on the other end of the floor as Ole Miss tried to answer.
Kentucky (24-4, 13-2 SEC) has been on fire recently, winning 14 of its last 15 game. Sophomore forward P.J. Washington (15.0 ppg, 7.8 rpg, 1.1 bpg) has inserted himself into the National Player of the Year conversation with his impressive play lately, while a trio of freshmen guards in Keldon Johnson, Ashton Hagans and Tyler Herro have been a major presence on both ends of the floor for the Wildcats.
The Series
The Tennessee Vols trail the all-time series with Kentucky, 155-71, dating to 1910.
The Wildcats have a 52-50 edge when the series is played in Knoxville.
Tennessee has beaten Kentucky in Knoxville in each of the last three seasons and has never lost at home to the Wildcats under Rick Barnes.
A Win Would
Preserve Tennessee's perfect home record this season.
Give the Vols four consecutive home wins over Kentucky.
Make the Vols 2-2 this season against top-five opponents.
Stretch the Vols' home win streak to 25 games, dating to last season.
Make Tennessee 10-0 in regular-season SEC rematch games dating to the start of last season.
Storylines
The Tennessee Vols are in a three-way tie for first place in the SEC standings with Kentucky and LSU.

Two of Tennessee's three losses this season have come in overtime, and all three were away from home against top-15 opponents and Q1 teams.

For the second year in a row, the Vols are assured of finishing the season with single-digit losses.

Saturday's game is Tennessee's sixth home sellout of the season. That is a single-season record at Thompson-Boling Arena.

Tennessee's average home attendance of 18,771 ranks fourth nationally.

Three Vols rank among the SEC's top 10 in field-goal percentage. Grant Williams ranks second (.568), Admiral Schofield ranks fifth (.483) and Jordan Bone ranks seventh (.470). Tennessee's current starting five has combined to shoot .511 this season.
About the Kentucky Wildcats
John Calipari's squad has been playing the best basketball of any team in the country as of late, winning 14 of its last 15 games. In non-conference play, UK logged ranked wins over North Carolina, Louisville and Kansas. Kentucky dropped its first matchup of the SEC slate but responded by winning its next nine.
Sophomore forward P.J. Washington (15.0 ppg, 7.8 rpg, 1.1 bpg) has inserted himself into the National Player of the Year conversation with his impressive play lately. As the team's leading scorer and rebounder, Washington has scored at least 20 points in seven of the last 10 games and has recorded three of his seven double-doubles during that stretch.
Forward Keldon Johnson (13.6 ppg, 5.7 rpg, 1.6 apg) gave the Vols fits in the first matchup with 19 points. He is one of several talented freshmen on the team. The backcourt duo of Ashton Hagans (7.6 ppg, 4.4 apg, 2.2 rpg, 1.9 spg) and Tyler Herro (14.2 ppg, 4.4 rpg, 2.3 apg, 1.0 spg) leads Kentucky in assists and steals per game and has been crucial in the maturation of the team.
In a freshman class that featured multiple guards, UK needed some depth in the frontcourt and landed graduate transfer forward and All-Pac 12 performer Reid Travis (11.3 ppg, 6.9 rpg, .516 FG%) from Stanford. Travis also brings much-needed experience to the Wildcats, who also returned several pieces from last season's SEC Tournament Championship squad.
Kentucky plays a similar style to Tennessee. UT ranks first in the SEC in field-goal percentage and field-goal percentage defense, while UK ranks second (.480 FG%, .402 FG% defense). In scoring defense, the Wildcats are second in the conference, holding opponents to an average of 64.9 points per game.
Tennessee Vols Last Meeting vs. Kentucky
After the best run in program history, Tennessee's 19-game win streak came to an end on February 16th, 2019, with an 86-69 loss against No. 5 Kentucky in Rupp Arena.

The Wildcats opened the second half with a 14-0 run and never looked back, handing the Tennessee Vols their first loss in conference play.

Jordan Bone was the leading scorer for UT, finishing with 19 points and six assists. Admiral Schofield added 17 points and six rebounds. Grant Williams was Tennessee's other double-digit scorer with 16 points, eight rebounds, two assists and two steals.

Kentucky was on fire in the first 3:24 of the second half, building a 20-point lead. Tennessee used a 13-0 run to cut the deficit to 11 points, but the swing in momentum was too much for UT to overcome.

Kentucky sophomore P.J. Washington led all scorers with 23 points on 9-of-12 shooting, while freshman Keldon Johnson added 19 points for the Wildcats.

Tennessee struggled out of the gate, shooting 3-of-10 from the floor compared to Kentucky's 7-of-12. Overall for the period, the Wildcats outshot the Vols 59 percent to 47 percent. Despite the slow start, UT was able to keep the game within striking distance with several timely shots.

Kentucky found plenty of success on the glass in the opening half, out-rebounding the Big Orange, 17-11. Washington was a force in the paint for UK, posting 13 points of 6-of-7 shooting to go along with three boards and two blocks. Johnson also had 13 points in the half behind a trio of 3-pointers.

Williams hit a pair of clutch threes earlier in the half to counter the Wildcats' momentum. He, along with Bone and Schofield, led the Vols in scoring with eight points each, as Kentucky hit seven of its final eight shots to take a 37-31 lead into halftime.
Memorable Tennessee Vols Performances Against Kentucky
Kevin Punter Jr.'s 27 points were the most scored by a Vol against the Kentucky in 10 years as Tennessee defeated the Wildcats, 84-77, February 2nd, 2016, in Knoxville. The senior point guard made three 3-pointers and was 11-of-12 at the free-throw line.

Chris Lofton reeled off 31 points, Major Wingate scored 12 and longtime NBA point guard C.J. Watson added 10 as No. 11 Tennessee beat Kentucky 75-67 at Rupp Arena on February 7th, 2006.

Beating the Wildcats was three times as nice during the 1978-79 season. UT notched program win No. 900 in Lexington on January 20th, 66-55, before topping UK 101-84 in Knoxville on February 17th.

Then the Tennessee Vols won the 1979 SEC Tournament with a 75-69 win over UK in Birmingham, Alabama, on March 3. Current Vol Network radio analyst Bert Bertelkamp was a junior on that Tennessee team.

As Bernard King walked off the court at Memorial Gym after a deflating 88-82 loss on January 13th, 1975, a Kentucky fan flipped a lit cigarette into the Tennessee legend's hair. Outraged, King vowed he would never lose to Kentucky again. He vigorously carried out that promise, finishing his career 5-1 against the Wildcats.
Barnes + Calipari = 1,300+ Wins
Saturday's game features the two winningest coaches (total career Division I wins) in the SEC.
John Calipari is the league's active leader in career wins, with 702. Rick Barnes is a close second with 686 victories to his credit.
Among all active Division I head coaches, Calipari and Barnes rank sixth and seventh, respectively, in total head coaching wins.
Barnes and Calipari became friends while working a Pitt basketball camp in the late 1970s. The star player at that camp? Current Arizona head coach Sean Miller.
Series History & Notes
The Kentucky series is UT's oldest and most-played among SEC opponents. The Vols and Wildcats first met on February 5th, 1910, and have clashed 226 times over the years.

On 11 different occasions—first in 1950 and most recently in 2017—Tennessee has defeated a Kentucky team ranked in the AP top five.

No program in college basketball has logged more wins over Kentucky than Tennessee (71).

Kentucky is one of only two SEC schools (along with Alabama) to lead its all-time series against the Volunteers.

Four Tennessee All-Americans were Kentucky natives: Allan Houston, Chris Lofton, Danny Schultz and Paul "Lefty" Walther.

Tennessee has 14 all-time wins over the Wildcats at Thompson-Boling Arena, including three straight.
Calipari Among Tennessee's
Most-Faced Active Coaches
On Saturday, John Calipari will coach his 26th career game against the Vols. Among active college coaches, that will tie for the most career meetings against Tennessee.

COACH MEETINGS UT's RECORD vs.
Tubby Smith 26 7-19
John Calipari 25 9-16
Frank Martin 13 9-4
Mark Gottfried 13 4-9
Tennessee Vols Have Nine Wins Against Calipari 2.0
Since UK coach John Calipari returned to the college game in 2000-01, Tennessee has dealt him nine losses. No team has more wins over Calipari-coached teams during that span.

TEAM WINS
TENNESSEE 9
Florida 8
Louisville 7
Cincinnati 5
Kansas, Ole Miss, Southern Miss 4
Tennessee's Wins Total Among Program's Best
The Tennessee Vols have recorded 25 wins for the fifth time in program history. This is the first time the Vols have done so in back-to-back seasons.

RECORD SEASON SEASON RESULT
31-5 2007-08 NCAA Sweet Sixteen
28-9 2009-10 NCAA Elite Eight
26-9 2017-18 NCAA Second Round
26-7 1999-2000 NCAA Sweet Sixteen
25-3 2018-19 TBD
Second Time's A Charm
Over the last two seasons, Rick Barnes and his staff have guided the Volunteers to a 9-0 record in regular-season rematch games (SEC Tournament games not included).
Tennessee was 5-0 when facing SEC foes for a second time last season, and the Vols are 4-0 so far this year (wins over Missouri, Florida, South Carolina and Vanderbilt).
Grant's and-1's are Automatic
National Player of the Year candidate Grant Williams has dozens of noteworthy statistics and accomplishments this season, but here is one the most impressive. Williams has successfully converted on 29 of 30 "and-1" attempts (.967). If he's fouled on a made basket, the resulting free throw has been almost automatic.
Sections
Sports
Topics
Admiral Schofield, Ashton Hagans, Bert Bertelkamp, Bob Kesling, C.J. Watson, Chris Lofton, Danny Schultz, Florida, Frank Martin, Grant Williams, John Calipari, Jordan Bone, Keldon Johnson, Kentucky, Knoxville TN, LSU, Major Wingate, Mark Gottfried, Missouri, Ole Miss, P.J. Washington, Paul Walther, Reid Travis, Rick Barnes, Rupp Arena, SEC, South Carolina, Southeastern Conference, Standford, Tennessee, Thompson-Boling Arena, Tuby Smith, Tyler Herro, UT, UT Basketball, UT Men's Basketball, Vanderbilt, Vol Network, Vols, Volunteers, Wildcats