Clarksville Parks and Recreation event earns State, National Accolades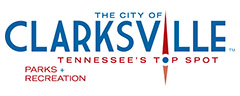 Clarksville, TN – The Clarksville Downtown Market received national recognition at two conferences this past week.
As part of the Pick TN Conference in Franklin, Tennessee, on February 21st-23rd, the Tennessee Association of Farmers Markets awarded the Clarksville Downtown Market first place for Best Market Brochure and second place for the Best Market T-shirt.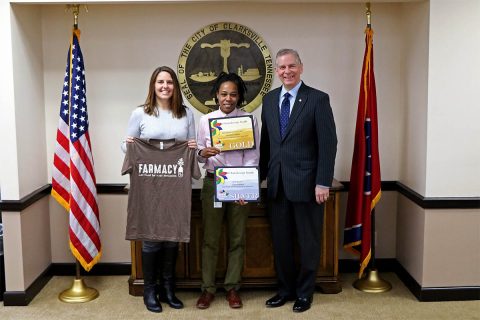 Just a few days later, the Clarksville Downtown Market was awarded first place for Best Event T-shirt and second place for Best Event Sponsor (Seasons Market) at the Southeast Festivals and Events Association's Kaleidoscope Awards, in Pigeon Forge, Tennessee.
"We are honored to be nominated and excited to have won," said Shani Simms, owner of Seasons Market. "We've just barely scratched the surface!"
Seasons Market supports the Clarksville Downtown Market and its vendors through monetary contributions. They also offer weekly giveaways, demonstrations, tasting samples, prizes and incentives to market shoppers.
"The partnership between Seasons Market and the Clarksville Downtown Market is a win-win-win, for the Clarksville Downtown Market's vendors, our customers and Seasons Market," said Channel Lemon, Clarksville Downtown Market Manager.
The 2018 Market T-shirt concept came about from Clarksville Parks and Recreation's team desire to make a connection between farmers markets and healthier lifestyles. It was designed by Mia Upchurch, a Rossview High School student and intern participating in a local career prep program. The message on the front of the T-shirt is a play on the words farm and pharmacy, creating Farmacy, with the catchphrase, "Let food be your medicine."
The 2019 market season will be 8:00am to 1:00pm Saturdays from May 25th to October 12th in Downtown Clarksville on Public Square. Vendor applications are available online through Friday, March 15th.
For information, please contact Clarksville Parks and Recreation at 931.645.7476, follow "Clarksville Downtown Market" on Facebook, or visit www.ClarksvilleDowntownMarket.com
About The Clarksville Downtown Market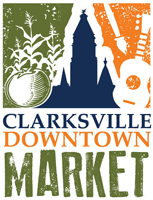 The Clarksville Downtown Market is a weekly open-air market featuring local farmers and artisans who offer fresh produce, food items, and handcrafted products.
The Market strives to provide an opportunity for customers to connect with local businesses and to provide affordable, locally grown, fresh foods while enhancing the quality of life for all individuals in our community.
Enjoy live music, meet our Market mascot, "Corny the Cob," and experience special events on select market days.
About the Clarksville Parks and Recreation Department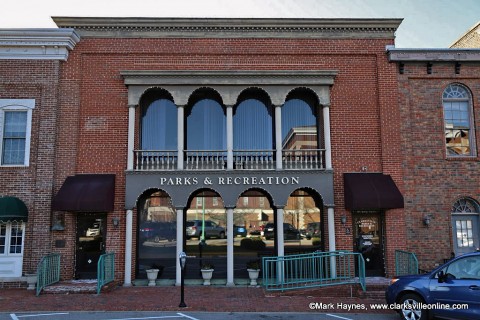 The mission of the Clarksville Parks and Recreation Department is to provide a variety of positive recreational experiences to enhance life values for individuals, families, and our diverse culture.
The Clarksville Parks and Recreation Department offers a wide variety of recreational facilities and activities for all ages, maintains more than 700 acres of parks and facilities, provides 22 park facilities that offer a variety of amenities, including playgrounds, picnic areas, walking trails and pavilions or picnic shelters and maintains three community centers with year-round programming for youth, adults and seniors, as well as four public swimming pools
The Clarksville Parks and Recreation Department is located at 102 Public Square, Clarksville.
To learn more call 931.645.7476.