Tennessee (17-11 | 6-9 SEC) at Ole Miss (9-20 | 3-23 SEC)
Sunday, March 3rd, 2019 | 2:02pm CT (3:02pm ET)
Oxford, MS | The Pavilion At Ole Miss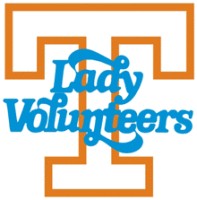 Knoxville, TN – The Tennessee Lady Vols (17-11, 6-9 SEC) travels to Oxford, MS, this weekend to close out the regular season vs. Ole Miss (9-20, 1-13 SEC) on Sunday afternoon. Tip-off is slated for 2:02pm CT (3:02pm ET) at The Pavilion at Ole Miss in a contest that is being streamed on SECN+.

After winning five of six, UT has hit a bump in the road and has dropped three straight, including back-to-back home games vs. #13/13 South Carolina and Vanderbilt. The Commodores spoiled the Lady Vols' Senior Night on Thursday, overcoming a 10-point deficit to get their first-ever win in Knoxville, 76-69.
Tennessee currently sits in 10th in the SEC standings at 6-9 and could move to eighth with a win on Sunday and losses by No. 8 LSU (7-8) and No. 9 Arkansas (6-9). UT defeated LSU during the regular season but lost to Arkansas.
Ole Miss, meanwhile, sits in 12th place in the league at 3-14. The Rebels enter with a losing streak of their own, having dropped four straight and nine of their last 10. On Thursday night, Ole Miss was in Tuscaloosa and nearly got the win over Alabama before falling, 46-43.
LVFL Ariel Massengale is in her second season as a graduate manager at Ole Miss. Massengale played in 122 games at Tennessee from 2011-15, averaging 9.5 points and 4.3 assists per contest as a point guard.
Broadcast Information
Seth Austin (play-by-play) and Lindsay Roy (analyst) will have the call for the SECN+ broadcast.
Mickey Dearstone is behind the microphone for IMG College/Lady Vol Network radio/online broadcasts for the 20th season. A link to the live audio stream can be found on each game's Hoops Central page or the Lady Vol schedule on UTSports.com.
Air time for games on the Lady Vol Radio Network generally occurs 30 minutes prior to tip-off.
About the Tennessee Lady Vols
Re Is Golden AT The Line
Rennia Davis is having one of the finest seasons at the free throw line of any Lady Vol in history. She currently is fifth with a percentage of .887 and has missed only one free throw in 30 attempts since Jan. 10. Davis is shooting .925 in conference games.
Consistent Point-Producer
Davis also is a consistent scorer, hitting double figures a team-high 22 times, including the past nine games.
London Rising
Cheridene Green has doubled her scoring and rebounding averages in all games from 4.1 and 3.7 last year to 9.1 ppg. and 7.6 rpg. this season. She's been even better in SEC games, producing 10.1 ppg. and 8.9 rpg.
Evina's Road Show
Evina Westbrook is averaging 15.1 ppg. and 5.2 apg. while shooting .415 FG/.384 3FG/.715 FT in 27 games, but she's made it a habit of performing better on the road. In eight away games, she is averaging 19.3 ppg. and 5.3 apg. while hitting at rates of .464/.448/.735.
Strong On The Boards
UT has won the rebounding battle in 23 of 28 games, including 13 of 15 SEC contests (MSU, VU).
So Much Better At The Line
UT has improved its free throw shooting so much this year, hitting at a .675 rate in the non-conference schedule and warming up to a .722 percentage in league play.
Youngsters Have The Ball
All three of Tennessee's youthful primary ball handlers have recorded more assists than turnovers this season. The players and their numbers: sophomore Evina Westbrook (138/86), freshman Zaay Green (65/50) and freshman Jazmine Massengill (41/27).
What It Takes To Win
Tennessee is allowing only 61.8 ppg. in its six SEC wins this season and surrendering 77.7 ppg. in its league losses. UT also is standing at +14.5 in rebounding and shooting .784 at the free throw line in conference victories while possessing a +4.4 board edge and a .673 free throw rate in SEC losses.
Last Time Out For Tennessee Lady Vols
Redshirt senior Cheridene Green posted a career-high 20 points, but it wasn't enough to overcome a Vanderbilt team that shot 53.8 percent from the floor, handing Tennessee a 76-69 loss at home on Thursday night.
Green's previous best scoring performance also came against Vanderbilt, on January 17th, 2018, when she tallied 17 points.
In addition to Green, sophomore Rennia Davis and freshman Mimi Collins were also in double figures for Tennessee (17-11, 6-9 SEC) with 14 each. Collins' total was a career high, while Davis posted her 21st double-figure scoring effort of the season.
Vanderbilt (7-21, 2-13 SEC) was led by Mariella Fasoula, who finished the night with 19 points and a game-high nine rebounds. She was joined in double digits by Chelsie Hall with 14 and Cierra Walker with 16.
Tennessee Lady Vols – Ole Miss Rebels Series Notes
UT enters the 54th meeting in the series with a 45-8 edge, including a 21-2 record in games played in Knoxville, a 19-4 mark in Oxford and a 5-2 slate at neutral sites.
Tennessee had claimed 28 games in a row in the series (since last losing on February 4th, 1996, as #20/25 Ole Miss upended #3/3 UT, 78-72, in Oxford) before letting a 13-point second-half lead slip away en route to a 67-62 Rebels' victory at The Pavilion at Ole Miss in UT's last visit on January 12th, 2017.
The Lady Vols have won 18 straight over the Rebels in Knoxville, with the last Ole Miss victory (69-65) coming on January 31st, 1987, in Stokely Athletics Center.
This game marks only the second time in series history that both teams entered unranked.
Tennessee has been unable to reach 70 points in six of its last seven trips to Oxford, but its defense in those games helped the Lady Vols go 6-1 during that span.
Sophomore Rennia Davis has had the most success vs. Ole Miss among current players, tallying 18 points and eight rebounds last season.
About the Ole Miss Rebels
The Rebels are currently sitting at 9-20, 3-12 SEC and are coming off a tough 46-43 loss at Alabama.
Ole Miss has taken on six ranked opponents so far this season, including UConn in the Paradise Jam at the U.S. Virgin Islands (L, 50-90).
Redshirt senior Crystal Allen leads Ole Miss with 17.9 ppg. and averages 3.1 rebounds a game. She currently ranks third in scoring in the SEC.
Head coach Yolett McPhee-McCuin is in her first year at the helm and previously coached at Jacksonville University.
Coached by Matt Insell, Ole Miss finished 12-19, 1-15 SEC and advanced to the second round in the conference tournament as the No. 14 seed with a 48-43 win over Florida. Only twice since the conference expanded to 14 teams has the No. 14 seed advanced in the SEC Women's Basketball Tournament. Both times it was Ole Miss.
The Rebels were knocked out of the SEC tournament with a 59-50 loss to Missouri in the second round.
Junior Madinah Muhammad led the team during the season by averaging 16.8 ppg. She transferred to North Carolina following her three seasons at Ole Miss.
Ole Miss' Last Game
Alabama handed Ole Miss its 12th SEC loss this season by a tight score of 46-43. The Rebels weren't able to convert on a game-tying three-pointer in the final seconds of regulation.
Despite a rough day shooting, the Rebels led throughout the first half, entering halftime with a 22-16 lead after forcing nine Crimson Tide turnovers.
Redshirt senior Crystal Allen led the Rebels with a game-high 20 points, marking the fifth-straight game she has led the team.
Last Time Tennessee Lady Vols Met Ole Miss Rebels
The 10th-ranked Lady Vols had a 75-66 victory over Ole Miss in Knoxville with Rennia Davis tying her then career-high of 18 points on Jan. 25, 2018.
Senior Jaime Nared recorded her eighth double-double of the season against the Rebels with 15 points and 10 boards.
UT held the Rebels to just 37 percent shooting and finished the game with a 20-4 edge in fast-break points.
UM's Madinah Muhammad dropped 22 points and six three-pointers in the contest.
Last Time In Oxford
Despite overcoming a 12-point deficit in the first half and leading by as many as 13, Tennessee couldn't close it out in a 67-62 loss to the Rebels at The Pavilion at Ole Miss.
Redshirt junior Diamond DeShields recorded her third double-double of the season with 13 points and 12 rebounds, which tied a career high.
Junior Jaime Nared posted a dominant performance, scoring a then career-high 23 points to go along with seven rebounds.
SEC Tournament Is Next For Tennessee Lady Vols
The 2019 SEC Women's Basketball Tournament gets under way on Wednesday morning in Greenville, SC, at Bon Secours Wellness Arena and runs through Sunday.
Seeds 11-14 begin play at 11 a.m. on Wednesday, while the No. 5-10 seeds play their first games on Thursday.
The top four seeds don't see action until Friday.
UT currently is the No. 10 seed and would play on Thursday if things stand. There is, however, room for UT to climb as high as No. 8 or drop as low as No. 11 pending the results of Sunday's games.
This marks the third time Greenville has hosted the event. It was there in 2005 and 2017 as well.