Clarksville Police Department (CPD)

Clarksville, TN – After further research and consideration by Clarksville Police, the 11 year old ( initially police were provided information that he was 10) involved with the Vandalism at 2994 Eubanks Drive has also been charged with Felony Vandalism.
He will be not detained and is in the custody of family members until his court appearance.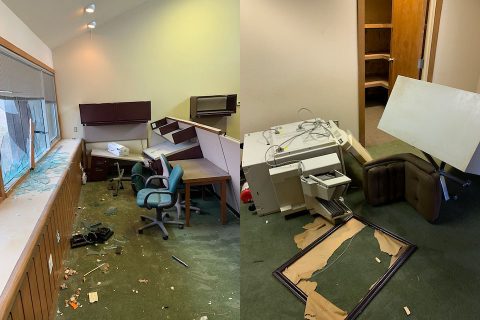 Four juveniles, ages 11, 13, 14, and 16 were responsible for causing over $300,000 in damage to Eubanks business office at 2994 Eubanks Drive.
The damage was wide spread and varied. The windows were broken, appliances destroyed, damage to the furniture, fixtures, and plumbing.
The carpeting inside the building was damaged, spray painted graffiti on the walls, and fire extinguishers had been discharged.
Photo Gallery