Tennessee Highway Patrol (THP)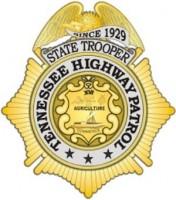 Nashville, TN – The Tennessee Highway Patrol (THP) Nashville District is seeking the public's assistance to help locate vehicles and drivers of interest that may have been involved in an incident that possibly contributed to a fatal crash March 23rd, 2019.
The crash occurred on I-24 at mile marker 24 in Robertson County. Two vehicles were traveling eastbound side-by-side when two unknown motorcyclists approached one of the vehicles and began to harass the driver. The vehicle then crossed into the left lane of travel and collided with the second vehicle.
The driver of the harassed vehicle attempted to regain control of the vehicle and ran off the roadway on the right side where it struck a tree.
The driver died from their injuries. The motorcyclists continued East on the interstate.
If you have any information that will help investigators locate the motorcyclists, please contact the Tennessee Highway Patrol Nashville District Regional Dispatch Center at 615.741.2060 attention Lieutenant Bennie Jennings of THP's Criminal Investigations Division (CID).
The Tennessee Department of Safety and Homeland Security's (www.TN.Gov/safety) mission is to serve, secure, and protect the people of Tennessee.