Written by Spc. Alexes Anderson
101st Airborne Division (AA) Sustainment Brigade Public Affairs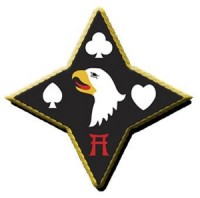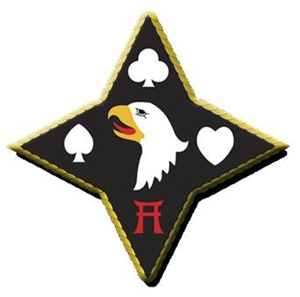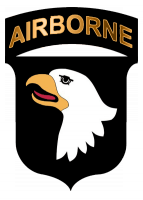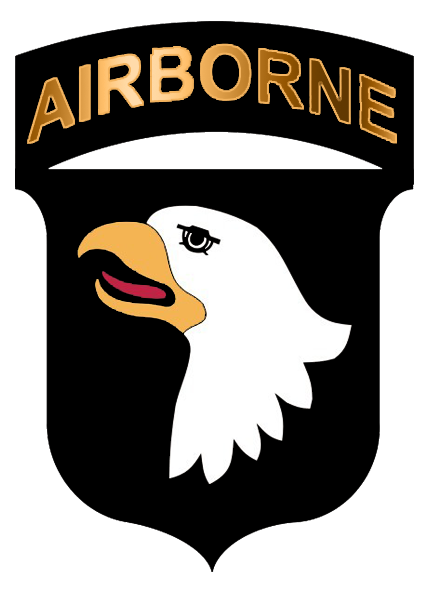 Fort Campbell, KY – Beginning in 1970, the Brig. Gen. Jeremiah P. Holland Award has been presented to company or smaller sized elements who have distinguished themselves beyond any other unit in the U.S. Army Military Police Corps throughout the year.
After a nine-month deployment to Europe, Soldiers from the 551st Military Police Company, 716th Military Police Battalion, were presented the Brig. Gen. Jeremiah P. Holland Award, crowning the company as the best Military Police Company in 2018.
"It's humbling to have the opportunity to command this amazing organization," said Capt. Katie Troxell, commander 551st Military Police Company. "There is a drive for excellence in this organization that I haven't seen anywhere else."
For 2018, the Jeremiah P. Holland selection board chose the 551st Military Police Company as winners of the award, recognizing their collective performance on the Army Physical Fitness Test, weapon qualifications, deployment to Germany, and other unit accomplishments.
In June 2018, the 551st MP Co. deployed from Fort Campbell to Germany in support of the 709th Military Police Battalion, 18th Military Police Brigade, 21st Theater Sustainment Command, U.S. Army Europe.
During their nine-month deployment, the 551st Military Police Company provided expert law enforcement across Germany in direct support to six different MP units within the 716th Military Police Battalion.
Many Soldiers from the unit were recognized during the deployment, for going beyond the normal scope of law enforcement duties by providing life-saving aid to citizens and Soldiers in need.
While working a shift in Kaiserslautern, Germany, Spc. Trey Williams received a call in regards to a Soldier who was having suicidal ideations.
After arriving on scene, Williams found the Soldier with a rope around his neck, attempting to commit suicide. Williams talked to the Soldier and removed the rope from their neck.
"It's great to be a part of a unit that is constantly making a difference in the community, both here at Fort Campbell and in Germany," said Williams, a native of Pontiac, Illinois.
By exceeding all expectations and excelling in all assigned mission during the deployment; the 551st Military Police Company enabled the 716th Military Police Battalion to focus on its primary mission of maneuver in Europe and participating in exercises like Operation Atlantic Resolve.
"These Soldiers work tirelessly at their assigned tasks; they do not stop until its perfect," Troxell said. "They do not settle for 'good enough' and it's evident with the results reflected throughout the company. I am thrilled to see their hard work and dedication to excellence be recognized and rewarded [with this award]."
Much of the unit's success was evident through their effective approach to law enforcement during the rotation through Europe.
After arriving in Germany, 551st MPs began incorporating the community policing model across six different kasernes, small U.S. Army garrisons dispersed throughout the country.
The community policing model focuses on building relationships within the community to help combat criminal trends and solve problems within the community.
The 551st MP Co. took initiative, building lasting relationships throughout Germany, ultimately improving safety and security at each kaserne.
"I was really excited when I found out that we won J.P. Holland Award. It is great to be recognized for all of the great things that our Company has done the past year," said Spc. Jared Cochran, from Columbus, Ohio, 551st Military Police Company.
The 551st MPs were well known throughout Europe for their involvement in communities through events like Reading with an MP, where Soldiers read books to local children; handing out candy on Halloween, as well as meet and greets like Coffee with an MP, where MPs sit and have a cup of coffee with the local population.
Building off the successful use of these events at Fort Campbell, 551st Military Police Company found equal success executing them in Germany to build rapport and trust with the community.
Throughout the deployment, the MP Co. not only excelled in their law enforcement duties but also continued to develop themselves personally and professionally.
"Soldiers took opportunities to continue their civilian and military education while deployed," said Troxell. "Whether it was combative courses, Basic Leaders Course, or online college classes, the company maximized all opportunities of Soldier development."
Receiving this award shows the hard work and dedication of the all of the Soldiers who were and/or are a part of the 551st Military Police Company during the 2018.
The 716th Military Police Battalion and Fort Campbell community can now say they have some of the best MPs in the world after welcoming the 551st Military Police Company back home.