Clarksville, TN – The annual "Cops and Bobbers" sponsored by the Clarksville Police Union #18 was held on Saturday, May 18th, 2019. The weather was perfect for the event.
There were approximately 50 children who came out and enjoyed an opportunity to fish in the Liberty Park pond. Each of the children were given a fishing pole, tackle, and bait to try out their fishing skills.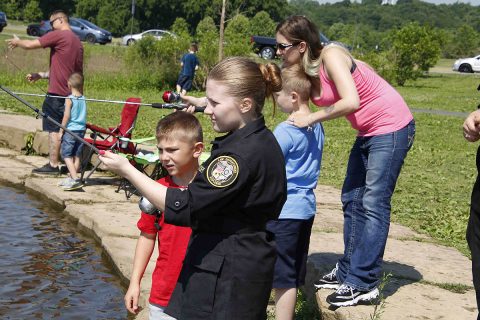 Some had never been fishing before.
But, that didn't stop them from giving it a try. Each time a fish was hooked, there were big smiles and encouragement from their fellow fishers.
Officers from local law enforcement agencies were on hand to help the novice fishers.
Photo Gallery