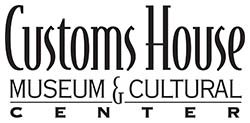 Clarksville, TN – In recognition of the upcoming 75th anniversary, the Customs House Museum and Cultural Center has brought out artifacts from its collection, supplemented by items from private collectors. The exhibition displayed in the museum's Memory Lane gallery includes both American and German artifacts.
One of the largest amphibious military assaults in history was the D-day invasion.
On June 6th, 1944, more than 160,000 Allied troops landed along a French coastline to fight Nazi Germany on the beaches of Normandy.
Some of the items included in the show are a German Army Officers Dagger and a German Mauser Rifle and Bayonet. Frank Willard collected these artifacts as trophies of war as he fought his way from Utah Beach to Czechoslovakia with General George Patton's Third U.S. Army.
Museum guests will also find a U.S. Army Field Uniform worn by John Lane, an ammunition vest, a sawtooth bayonet, and a Silver Star Distinguished Service Cross Pilot's Wings Army Air Corp Ribbon awarded to Frank Atkins. After D-Day, Adkins was attacked while leading a squadron of P-47 Thunderbolts over France. He acted quickly, diving on the enemy aircraft and causing them to scatter, allowing his unit to escape.
For this, he earned the Distinguished Flying Cross. Also included in the exhibition is a Christening Bottle & Case used on the USS Clarksville Victory, one of the many cargo ships built to support the war effort.
Along with the D-Day artifacts, the museum is showcasing the story of Captain P. V. H. Weems, the inventor of navigational instruments including the nautical slide rule, the parallel plotter, and the second-setting watch. Weems spent his childhood in Montgomery County, Tennessee, graduating at an eighth-grade level, before attending the Naval Academy in Annapolis.
His tours at sea over a span of eight years shaped his interest and later success as a navigator and inventor. The museum has partnered with Weems & Plath of Annapolis, Maryland to bring the Captain Weems story to Clarksville.
The museum is also displaying the newest additions to its collection – MA-1 Bubble Sextant with Case, Weems Rolling Parallel Plotter, Proportional Dividers, Nautical Slide Rule, and a Weems Star-Finder. These items were gifted to the museum by David & Debbie Winters.
Commander David Winters USN, retired will be at the Museum to talk about Weems and demonstrate some of the Weems inventions June 8th, from 10:00am to noon, and June 9th, from 1:00pm to 3:00pm, as part of the Museum's 35th anniversary celebratory weekend.
Remembering D-Day: 75th Anniversary is on view through September 22nd.
For more information contact Terri Jordan, Exhibits Curator, at 931.648.5780 or terri@customshousemuseum.org
About the Customs House Museum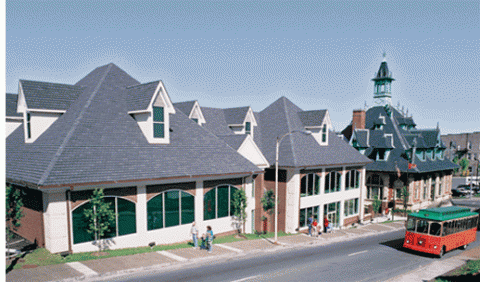 Located in the heart of historic downtown Clarksville, Tennessee, the Customs House Museum and Cultural Center is the State's second largest general museum. The original portion of the building was constructed in 1898 as a U.S. Post Office and Customs House for the flourishing tobacco trade. Incorporating a number of architectural styles, the original structure is one of the most photographed buildings in the region.
With over 35,000 square feet of the region's best hands-on activities and special events…people of all ages agree – the Customs House Museum is well worth the stop!
The Explorer's Gallery is packed with fun, learning and fantasy in Aunt Alice's Attic, McGregor's Market and kitchen, and of course – the Bubble Cave! Finally, get "all aboard" to see our fantastic model trains. Our volunteer engineers "ride the rails" every Sunday afternoon from 1:00pm to 4:00pm.
Regular museum hours are 10:00am to 5:00pm Tuesday through Saturday, and 1:00pm to 5:00pm on Sundays. Adult admission is $7.00, Senior Citizens and College ID $5.00, Ages 6 to 18 $3.00, and under six years and Museum members are free.
The Customs House Museum is located at 200 South Second Street. For more information, call 931.648.5780 or visit their website at www.customshousemuseum.org