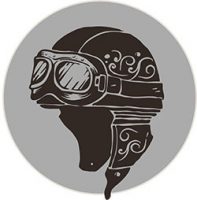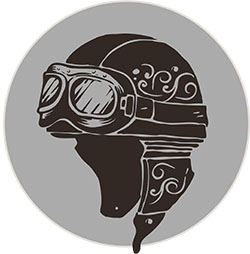 Clarksville, TN – This has been an eventful week, to say the least. I've learned more about myself, and my motorcycle, than I have in all the short time I've been riding.
A couple of weeks ago, my mechanic was asking me if I had changed out my front wheel bearings. I told him I hadn't. He said he thought it would be a good idea, since the wheels had over fifty thousand miles on them (I know, right?).
So I wasn't able to get to the dealership that week, and lo and behold, as I was riding one day, they went out. I limped home, had the bike towed to the dealership and it was fixed.
Lesson learned.
I left for Gulf Shores, Alabama on Monday of this week. As always, I went to my mechanic and had the bike checked out. Fluids were good, tires were solid, software had been updated, so I was good to go.
My front tire has 2,000 miles on it, the rear had 6,000. They were in good shape with plenty of tread to go, so off I went.
It was a beautiful ride that morning, Memorial Day. Cool temperature for most of the morning and not much traffic. I was making great time when I got to within 30 miles of my hotel. As I was stopped at a traffic signal, they guy in the truck next to me said, "hey buddy, your rear tire is pretty low."
Uh oh.
So I pulled into a convenience store and sure enough, that bad boy was WAY low. So I put some air in it and prayed that it would hold until I got to my hotel. I knew I couldn't get any help because of the holiday, so the best I could hope for was to at least get to where I was going.
I had to stop one more time for air.
Once at the hotel, I unpacked and settled in for the night, trying to figure out how to solve this problem.
The hotel I was staying in was filled with contractors who were working on various projects in town. A couple of them were bikers and we struck up a conversation about, go figure, motorcycles. They noticed my predicament and offered to help me plug the tire so I could get to the dealership the next morning.
So plug it we did.
Well, the plug didn't hold and I was flat again. I learned this while riding to the store, where once again, I had to pump it with air.
Frustrated and exhausted, I called it a night. The next morning, I had the bike towed to a cycle shop nearby, where I bought a new tire. They mounted and balanced it and all was well in my world. (I plan to write a separate story about the guys who helped me out, later).
The tire had two cuts in it. I have no idea where I picked up the damage, but earlier that morning as I was riding through Nashville, I drove through a huge accident scene. There was debris all over the road. My guess was that I might have picked up something there, but I rode at speeds of 80 mph for the next 7 hours, and surely the tire would have gone down before that?
It's a mystery what and where the damage occurred, but I can tell you this, no matter how well you prepare, if you lose a tire, you've got a problem. The first incident (wheel bearings) convinced me that I need to learn more about the mechanics of my bike. To take it more seriously. To not just depend on my mechanic.
The flat tire convinced me that stuff happens that is out of our control and you better be prepared to deal with it.