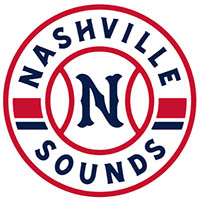 Memphis, TN – On Thursday night, the Nashville Sounds defeated the Memphis Redbirds 3-2 at AutoZone Park. With the win, the Sounds moved to 6-2 on their road trip and claim their fourth consecutive win.
The Sounds struck first in the second against Genesis Cabrera. With two outs and the bases empty, Scott Heineman singled, stole second, took third on a wild pitch and scored on a single by Juremi Profar. After the Redbirds tied the game in the fourth and took the lead in the fifth against starter Wes Benjamin, the offense picked him up in the sixth against reliever Chris Ellis.
«Read the rest of this article»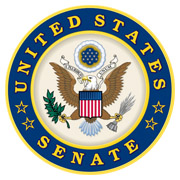 Washington, D.C. – On Tuesday, June 25th, 2019, Senators Marsha Blackburn (R-Tenn.), Kevin Cramer (R-N.D.), Steve Daines (R-Mont.), Joni Ernst (R-Iowa) and Cindy Hyde-Smith (R-Miss.) introduced the Protecting Life and Taxpayers Act to halt the use of taxpayer dollars to fund abortion services.
"Sixty percent of Americans oppose their tax dollars being used to fund abortions," Senator Blackburn said. "We should honor their wishes by ending the use of public funds. The pro-life community should not be forced to directly or indirectly fund this abhorrent practice."
«Read the rest of this article»
Nashville, TN – The Nashville Sounds Baseball Club returns to First Tennessee Park on Saturday, June 29 to begin a five-game homestand. The Sounds will host the Oklahoma City Dodgers for all five games from Saturday, June 29th to Wednesday, July 3rd, 2019.
Nashville Sounds homestand highlights include Faith & Family Worship Night, American Flag Tank Top Giveaway, and an Independence Day postgame fireworks celebration.
Below is a full preview for the five-game homestand.
«Read the rest of this article»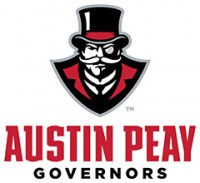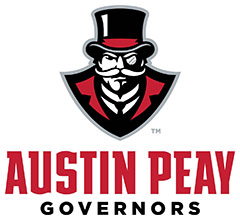 Clarksville, TN – Austin Peay State University (APSU) patrons will be greeted by a brand-new court redesign in the Dunn Center during the 2019-20 season, with renovations set to begin this week in the 44-year old facility.
As the brainchild of Austin Peay Director of Athletics Gerald Harrison, the new design was conceived by the athletics creative team. The project is expected to be completed before the Austin Peay volleyball program returns ahead of the 2019 season.
«Read the rest of this article»

Nashville, TN – I've been thinking a lot about what it takes to bring people into the movement to end homelessness. How do we on the inside bring people with limited or no understanding of complex issues into a conversation that debunks the myths surrounding poverty and mental illness?
It wasn't the stats or the "success stories" that got me into this work. It was seeing the common humanity and the brokenness of the system. It was meeting people on the street in desperate situations and being broken over their trauma and blown away by their humor.
«Read the rest of this article»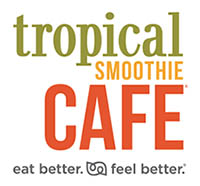 Clarksville, TN – Paul and Armi Rhodes of Live Better Clarksville are proud to announce the Grand Opening of Tropical Smoothie Cafe at 1825 Madison Street, this Friday, June 28th, 2019 from 7:00am to 9:00pm.
The first 200 people in line will draw numbers to receive various 'mystery prizes'. 50 winners will win free smoothies for a year, and one lucky grand prize winner will receive a custom-made "Troptastic" Corn Hole game set.
Tropical Smoothie Cafe will be offering $2.99 smoothies all day Friday, (June 28th) and $1.99 smoothies with food purchase on Saturday, (June 29th).
«Read the rest of this article»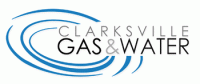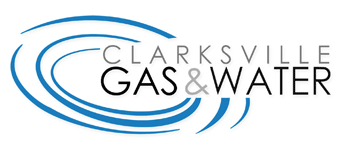 Clarksville, TN – The Clarksville Gas and Water Department has announced that their customer online payment, WebConnect, and pay-by-phone payment feature, Utility Billing Line, will be down temporarily on Sunday, June 30th, 2019 at 4:00am until 7:00am for standard system updates by the provider.
«Read the rest of this article»
Clarksville, TN – Clarksville Online will be bringing your pets from different rescue organizations that are in need of a good home in Clarksville-Montgomery County and surrounding areas. This weeks pets are for the week of June 27th, 2019.
Dogs and cats of all ages, breeds and sizes are available through area animal rescues and shelters, as well as opportunities to help homeless animals through foster programs, donations and help with fundraisers and other family-friendly activities.
Contact a rescue near you to learn more.
«Read the rest of this article»

Clarksville, TN – In 2017, the Austin Peay State University (APSU) student Shawn Harding discovered his family had fled Eastern Europe following a violent persecution of that region's Jewish residents.
In 1905, a nice Catholic family from the Ukraine/Poland border immigrated to the U.S. with very few belongings and one big secret – they weren't Catholic. More than 110 years later, the family's great-grandchildren finally learned the truth.
«Read the rest of this article»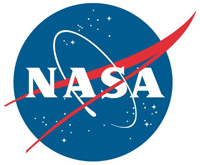 Washington, D.C. – NASA says that for more than a billion people, Asia's high mountain ranges, Himalaya, Karakoram, and Hindu Kush, are the names of their most reliable water source.
Snow and glaciers in these mountains contain the largest volume of freshwater outside of Earth's polar ice sheets, leading hydrologists to nickname this region the Third Pole. One-seventh of the world's population depends on rivers flowing from these mountains for water to drink and to irrigate crops.
«Read the rest of this article»