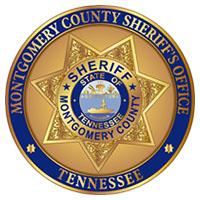 Montgomery County, TN – Montgomery County Sheriff John Fuson's has released an official statement on the Kirby Wallace court proceedings today, Friday, July 26th, 2019.
It is my hope that today's guilty plea will bring some closure to our community and especially the victims and their families. Although many of you may not believe that the appropriate level of justice was served today, I would ask for you to consider what accepting this plea means for the victims and their families.
They have piece of mind in knowing that reliving this terrible time openly and publicly again and again during the trial and the many appeals processes, will not have to occur, and that freedom will never see this man again, is their justice.
I want to again personally thank everyone involved in getting us to this point today.
From the many law enforcement agencies and community members who assisted us in the search and capture, to the dedicated men and women who worked tirelessly investigating this case. Countless hours were put in and this terrible time in our history is behind us.