Clarksville, TN – A little after midnight, Friday, July 26th, 2019, Clarksville Police say a shirtless man walked into a service station around the 600 block of Riverside Drive and had brought a Mountain Dew to the register.
As the clerk started to ring up the purchase, the man walked behind the counter with a hand wrapped in a t-shirt and demanded the register be opened while pushing the clerk.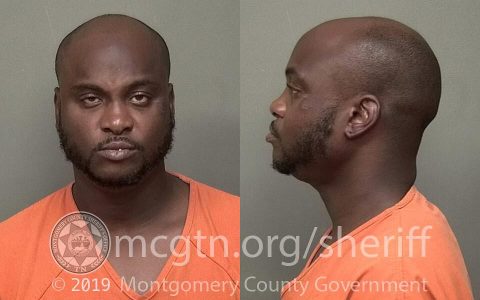 The register was opened and the man took an undisclosed amount of money and fled from the store on foot going north on Riverside Drive.
Within 10 minutes, patrol officers located a man meeting the description near the river behind 690 North Riverside Drive, but he was stripped down to his underwear. The suspect yelled that he had been robbed and all his clothes were taken.
The story fell apart quickly when officers spoke to some people that were in the area and they said the man had tried to give them money to get some different clothes to wear.
After being interviewed by Detective Matos, Quentin Edwards was booked into the Montgomery County Jail and charged with Robbery. His bond is set at $50,000.